Underground Film Journal On Semi-Hiatus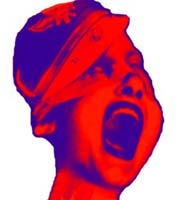 If it hasn't become obvious from the relative dearth of articles lately, the Underground Film Journal is, has been and will continue to be on a semi-hiatus. The site will continue to be updated with sporadic news and film festival lineups, but that's it while ye editor contemplates its continued future.
The main issue is that, for the time being, the site's current content-generating model is totally untenable given personal and professional circumstances. My full-time job involves a ton of detail work and processing immense volumes of information that leaves me with less time and energy to produce the kind of in-depth and contemplative articles that have been the site's mainstay the past few years.
Plus, while producing that kind of content has earned the site a nice little fanbase that has been very supportive over the past few years, the rest of the Internet seems to be going in a completely different direction most likely thanks to micro-blogging initiatives like Twitter, Tumblr, Reddit, Facebook and the rest. Even just employing a casual analysis reveals that the site doesn't generate much excitement among the social sharing programs that are currently so popular.
Therefore, something just isn't working. Solution: A complete site re-think and re-jiggering. Impediment to fostering solution: See paragraph #2 above.
I do have a few plans in mind I'd like to try. The problem right now is finding the time to implement those plans in a positive fashion and not in the half-assed way I normally do that gets me banished to the nether regions of search engine results, and where the Underground Film Journal mostly stays resided no matter what course of action I take.
So, that's where we're at. There probably won't be an "out of hiatus" post in the future. Just, hopefully, we'll be back up to regular speed in the near future.
Thank you for your continued support.