Lucifer: Patron Saint Of Cell Phone Videos?
I like freaky coincidences. This current coincidence involves a new video posted online by Clint Enns. That's it embedded above, which is called lucifer bearer of light. Produced using a broken cell phone camera, it's a trance video with the throbbing colors of the sun dissolving into each other with a hypnotic soundtrack.
Although popular conceptions of Lucifer is of a dark entity, he's actually more traditionally thought of as a solar, light-bringing being, which is why Kenneth Anger considers him the patron saint of cinema, as in "cinema" of the classic "light from a projector thrown onto a screen" sense. However, more "cinema" is probably produced today via instruments like cell phone videos and enjoyed on a non-projected screen, such as a computer monitor.
However, most people probably wouldn't consider the video they shoot on their cell phones as "cinema," but that's the realm we're moving in as more artists experiment with this new medium, such as Enns above or even Aryan Kaganof who shot the feature film SMS Sugar Man all on a cell phone. Video, when shown in a public space like a theater, is still typically projected, but with the advent of larger flat-screen TVs, "projection" as we know it may become a dying form. So what's poor Lucifer to do?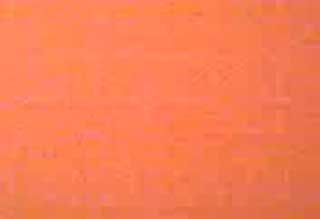 That's where the freaky coincidence comes in. Just yesterday, I was discussing this very issue in my review of CA CA CA's The Man We Want to Anger, a documentary on Kenneth Anger, Aleister Crowley, Lucifer and the occult. Today, just searching for an interesting video to post, I weirdly found Enns' lucifer bearer of light. I wasn't even looking for something to continue this topic. Is Lucifer trying to tell me something?
Although I've featured Clint Enns work in the past, I don't know much about his filmmaking process and theories yet, so I don't know how much into spiritualism like Ca Ca Ca that Enns is. But, as I said in my Man We Want to Anger review, I'm looking for a new spiritualism to grow in the underground film scene. This is just more evidence that maybe that's already happening.