Help Fund Grime Scene, A New Documentary Coming Soon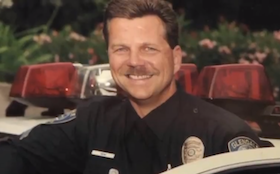 It takes a strong person — physically and emotionally — to clean up the mess left behind by a violent murder, suicide or a tragic accident. What kind of man is up for that kind of job? If you want to find out exactly who, please consider making a donation to the upcoming documentary, Grime Scene.
Meet Ben Mihm, a former police officer who owns and runs Emergency Response, the most successful crime scene cleaning business in Southern California. Seriously injured in the line of duty back in 2001 while pursuing a bank robber, Ben spent several months recovering and trying to figure out what to do with the rest of his life now that his police career was over.
Still determined to catch the "bad guys," Ben started his own company, Emergency Response, which cleans up crime scenes after the police have gone. Many times, Ben and his crew are forced to enter these situations when the killer is still on the loose and, with his keen observational eye, can sometimes spot crucial evidence that accidentally got left behind.
Also, this new career isn't just about cleaning up the gore and the grime for Ben. An incredibly compassionate man, Ben patiently and helpfully guides the survivors through the aftermath of these traumatic events.
Ben Mihm is a complex and strongly determined husband and father who has dedicated his entire life to cleaning up the mess that life hands us on a daily basis.
So, please consider making a donation towards Grime Scene, which will bring Ben's inspirational life story to the masses. Visit the film's IndieGoGo fundraising page for more info and watch the promotional trailer below.