Vic Zimet and Fidget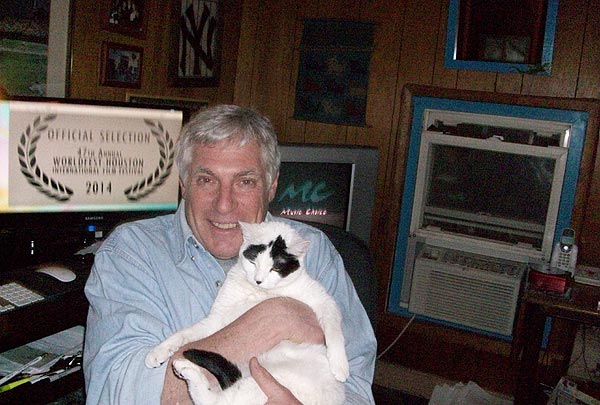 Documentary filmmaker Vic Zimet pauses from editing his latest feature, Everything Is Forever, to give his lovely white cat Fidget a cuddle. Zimet previously co-directed the award-winning Random Lunacy: Videos From the Road Less Traveled with his partner Stephanie Silber.
Submit: If you're a filmmaker and you love your cat companion, please send us a photo of you with your kitty.