Skizz Cyzyk and Speck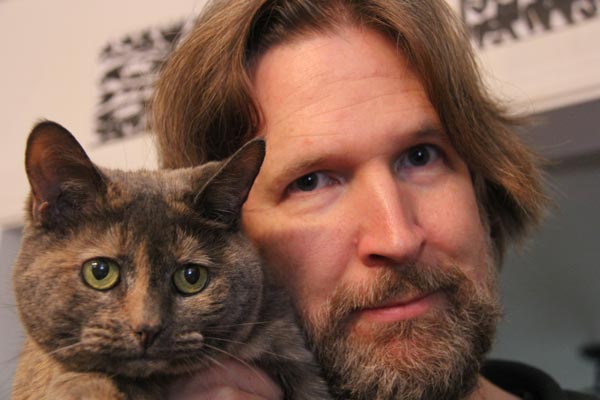 Filmmaker Skizz Cyzyk takes a break from his relentless DIY work schedule to pose with his extremely concerned looking cat companion, Speck. Skizz's feature-length documentaries include Freaks in Love, Hit & Stay and Icepick to the Moon.
Submit: If you're a filmmaker and you love your cat companion, please send us a photo of you with your kitty.