Boston Cinematheque: The LIfe of Juanita Castro (back)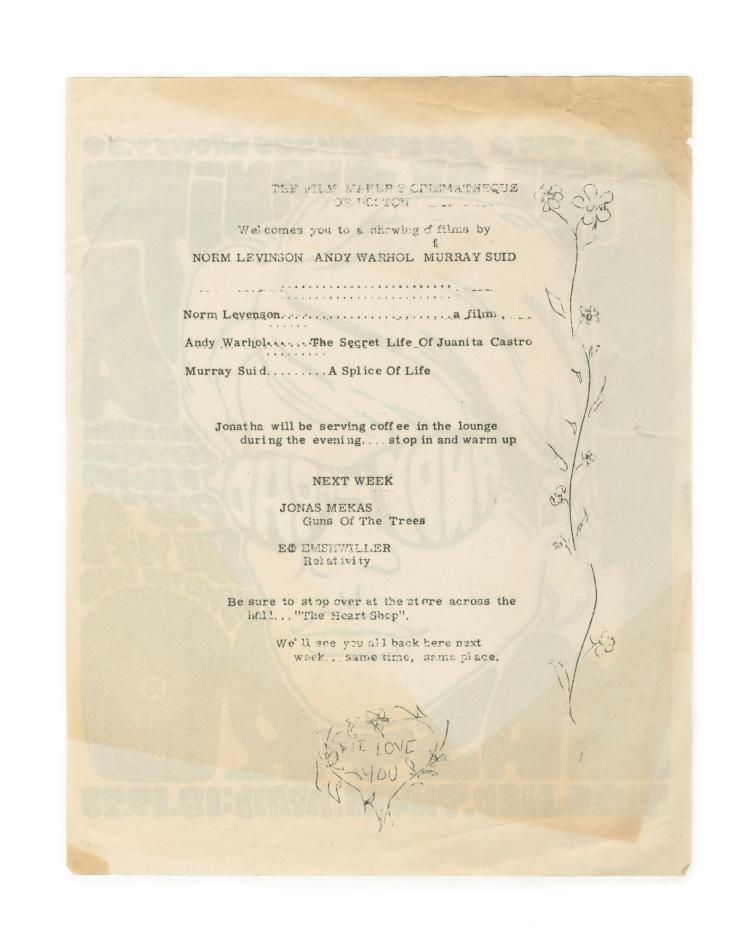 The back of a flyer promoting the screening of Andy Warhol's The Life of Juanita Castro at the Boston Film-makers' Cinematheque on April 18-20, 1967. The film screened along with works by Norm Levinson and Murray Suid.
To read more, please visit Boston Film-Makers' Cinematheque 1966-67: The Posters.