Underground Poker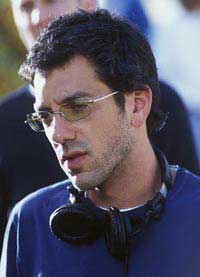 Last night on the World Poker Tour, they kept addressing final table player Todd Phillips as a Hollywood movie director, which he is of course having made films like Road Trip, Old School and Starsky & Hutch.
But what they didn't mention was that Todd, along with Andrew Gurland, co-founded the New York Underground Film Festival, which just recently wrapped up its 13th year. Aside from the food, the NYUFF is only other thing I really miss about living in New York.
I was also surprised to see that this year's NYUFF was run without Ed Halter, who was the festival director the three years I attended. The festival was created by Todd and Andrew to help showcase the documentary Chicken Hawk: Men Who Love Boys.
Todd didn't do too bad at the table, mainly because he didn't play too many hands. I'm assuming, though, he's going to stick with directing. Anyway, I just thought it was strange to see him out there.