Underground Film: The Web Experience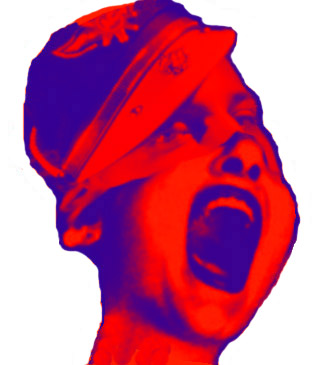 This is the kind of article an editor puts up when there haven't been new posts in days and needs some time to develop some big pieces. Yes, it's filler time…
That said, I just wanted to point out to regular or new readers that there are several adjunct sites to the Underground Film Journal that contain information and videos to watch that don't make it onto the main site. Some are old, some are new, but if you really want a complete picture of what's going on all over in the world of underground film, check out these other sites:
1. Underground Film on Tumblr. This is a micro-blog I only started recently, but trying to ramp up content. I'm still experimenting on what to post over there, but I'm including links to other underground-ish festivals not covered here on the main site. Plus, screening news and videos that don't make it onto the Underground Film Journal for one reason or another, but that I love and think should be seen. There's also some recycled hits, as well. As of this writing, I haven't had time yet to style it up properly, either, but please check it out.
2. The Underground Film Journal fan page Facebook. I've promoted this before, but I've only started really pimping it out. Again, it has festival and screening info, plus videos, news and other underground film errata that I don't have time to do a full post on the main site. The cool thing about it to me is that it's a helpful resource even if you don't have a Facebook account. But, if you do, you can connect with other underground film fans from around the world.
3. Mike Everleth on Twitter. Yes, I have an account on the ubiquitous Twitter. Sometimes I'll post personal random thoughts, but — Do you see a trend developing? — there's blipverts of info I find interesting and links to cool underground film stuff. I also post micro-reviews of current mainstream films I see, and I do see a lot of them despite what I cover on the Underground Film Journal, and other things I catch on cable or DVD.
4. Underground Film on delicious. This is where I save interesting links about underground film — an sometimes other kinds of film — that I read on the web. P.S. I've promoted an old delicious account before, but this one is a new account with the actual name "Underground Film."
5. Underground Film on Reddit. Mostly the same bookmarks as on delicious.
The thing about underground film on the web is that I feel like there's so much going on all the time, yet it's all still so hard to find and fractured. I'm trying to figure out ways to pull it all together using all of these tools and websites. So, keep keyed into the scene by checking 'em out! All of these different sites I run have their own RSS feeds you can subscribe to, too. There's some overlapping of content between them, but adding them all together helps, I hope, to provide a bigger picture.