Underground Film Press Presents: Bane, The Original Screenplay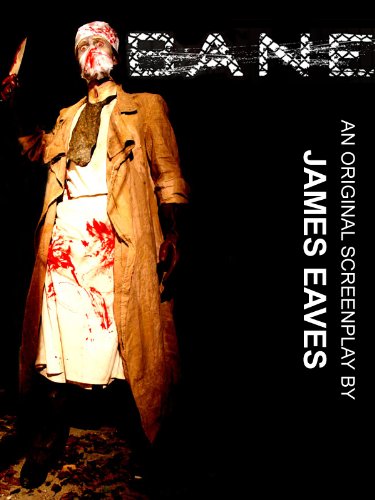 Underground Film Press, the screenplay e-publishing arm of the Underground Film Journal, is proud to announce its fourth release: Bane, written by James Eaves.
This macabre and gruesome script is currently available for both Amazon's Kindle and Barnes & Noble's Nook for just $1.99. The publication includes the original shooting screenplay for Bane written by James Eaves, an original article about the making of the film and an image gallery.
Here's the screenplay's official description:
Four women awake with amnesia in an underground cell where they soon discover that they are part of a secret experiment with no obvious purpose. They are visited at night, one by one, by the SURGEON who cuts a four digit number into each woman's skin… The exact time he will return to kill them!

Each woman must quickly piece together the dark secret behind the gruesome experiment and somehow survive the Surgeon's nightly visits of pain, torture and grisly murder. Be prepared for a shocking ending that will leave you breathless!
Bane was always one of the top screenplays that Underground Film Press definitely dreamed of publishing when the company was founded a few months ago, so its a big thrill that its now available to terrify and delight readers.
Eaves' dark and stylish film was originally reviewed on the Underground Film Journal back in 2008, thanks to a screener copy sent to the site by the Spooky Movie International Horror Film Festival. The movie's main appeal was its clever, original script that blended a series of genre styles — slasher, sci-fi, Twilight Zone — wrapped up within an intriguing mystery and delivered with a knockout ending.
The film is currently available on DVD, so you can watch the film and read the screenplay.
Read the Bane screenplay on the Kindle or the Nook!
Watch the Bane movie trailer: