Underground Film Press Now Available For Barnes & Noble's Nook
Underground Film Press, the screenplay e-publishing arm of the Underground Film Journal, is now offering its first two publications on Barnes & Noble's Nook device and apps for just $1.99 each. Previously, the scripts were only available for Amazon's Kindle for the same price.
The two screenplays are:
1. Altamont Now, written by Joshua Brown and David Bucci. Richard Havoc, former punk rock teen idol, and his crew of "White Angst" agitators have taken over an abandoned nuclear missile silo and are pointing their love bomb straight into the heart of square culture.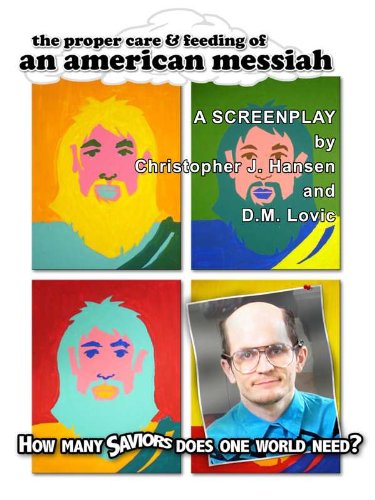 2. The Proper Care & Feeding of an American Messiah, written by Chris Hansen and D.M. Lovic. Meet Brian B., your new messiah! Well, as long as you live within a 100-mile radius of his home, he is. With the help of his two subservient siblings, its up to Brian to figure out what God's "special purpose" is for him and to quell the fire that's literally burning in his belly.
Altamont Now and American Messiah are two hit indie film comedies that are available to watch either on DVD or via online streaming on Amazon, Netflix, iTunes and other digital services. So, now you can watch the films, then read the actual shooting scripts the filmmakers used going into production.
By publishing the shooting scripts, this gives readers a chance to see the original vision of these films the writers had prior to on-set production challenges and editing decisions. Plus, they're both truly fun reads in their own right. And, each script comes with interviews with the writers.
In addition, coming up, Underground Film Press is busily prepping its third release, which we're very excited about and hope to announce shortly. In addition, we're busy lining up scripts for future publication.
Until then, please check out these two great, fun and funny screenplays!