Underground Film Journal Site Updates: March 2011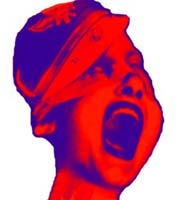 Regular readers of the Underground Film Journal may have noticed that posting here has been reduced considerably this month to an article popping up only about every other day or so. Since there has been an obvious reduction in articles, I thought I'd take the time to clue everyone in on what I've been up to.
The writing slowdown has been a combination of just being busy in my personal life, e.g. I went out of town for about a week; plus, I am taking an unofficial writing semi-sabbatical. But, just on the writing.
One of the drawbacks of running what's become a professional, sort-of major website all by myself is that focusing on one aspect of its upkeep necessitates the neglect of its other aspects.
As I've mentioned numerous times on the Underground Film Journal, I use the open-source blogging program WordPress to run it. For the past several years, the WordPress developers have been adding all kinds of great features to help webmasters like myself improve the look, workflow and maintenance of their sites. Many of these features I've never taken advantage of, until now.
I've been doing a lot of technical upgrading of the Underground Film Journal, most of which is very behind the scenes and implemented to mimic the traditional style of the site. For example, I upgraded the main navigation menu above to take advantage of the custom menu structure WordPress developers have built into the program. With any luck, nobody noticed I changed the menu at all, but it's now way easier for me to update it in the future.
A more visible change to the site is that I completely updated the comments section for the Underground Film Journal's posts, which you can get a good sense of by checking out the comments left on the recent article New Media, Same Problems. First, comments now accept Gravatar icons. Plus, it's now possible to reply directly to one specific comment and have those comments appear stacked together.
However, since updating the comments section, I have further learned that I can make several more upgrades to bring that section of the site completely up-to-date. So, that's going to take a lot more work.
Those are just a few updates that probably don't sound too exciting, but I think things like this are needed for the future health of the Underground Film Journal. I'm still not getting the kind of traffic that I would like and the flurry of posting that I did in January and February didn't raise my traffic in the ways that I had hoped. (Although, it didn't hurt the site either.)
So, I'm starting to think seriously about the future of the site and these kinds of technical upgrades are going to help me be able to implement new features and encourage better interaction among the underground film community here on this site. Well, I hope so anyway, because that's the plan.
I do hope to start posting a little bit more again, though. Please bear with me.