Turn Turn Turn — Jud Yalkut
Turn Turn Turn by Jud Yalkut (1965-1966)
Jud Yalkut's main contribution to the 1960s underground film scene was his cinematic documentation of multi-media installations and performance art "happenings." One of his earliest contributions to this field was Turn Turn Turn, completed in either 1965 or 1966.
In 1965, Yalkut had joined the multimedia collective USCO, which the book Rock 'N' Film by David E. James describes as a group influenced by Marshal McLuhan, Buckminster Fuller and Meher Baba that created installations "designed to expand human consciousness to states of mystical awareness." The name USCO is a shortening of the phrase "Company of Us" or "Us Company."
According to the first Canyon Cinema Cooperative catalog, issued in December 1966, Yalkut describes Turn Turn Turn:
Sound by USCO
A kinetic alchemy of the light and electronic works of Nicholas Schoffer, Julio Le Parc, USCO, and Nam June Paik. An experiment in McLuhan's "the medium is the message" and the inter-media translation.
(Note: "Nicholas Schoffer" is a mis-spelling of artist Nicolas Schöffer.)
However, when the other members of USCO saw Turn Turn Turn for the first time, they were appalled that Yalkut had put his individual name in the film's credits, according to the oral history project From Beat Scene Poet to Psychedelic Multimedia Artist in San Francisco and Beyond. The members say that for the film they provided Yalkut "Everything. All the access, all the images."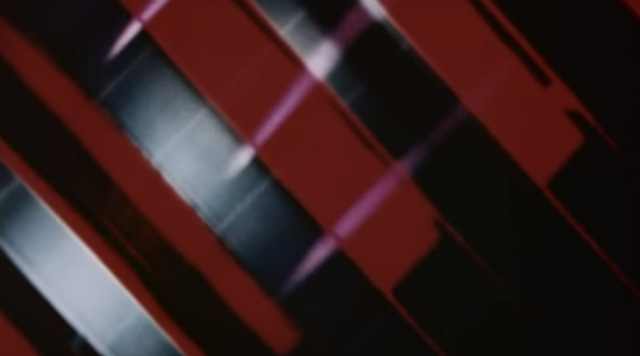 Turn Turn Turn is no longer offered for rent through Canyon Cinema, but it is available through the Film-Makers' Cooperative where it is listed with the same catalogue description. Most likely due to this description, the film is often referred to as just having a soundtrack by USCO — the looping of the Byrds' 1965 pop song of the same name. While USCO claims they provided both sound and image for the film, Schöffer, Le Parc and Paik were not members of the collective. (Yalkut and Paik would collaborate extensively for the next several years.)
Although Turn Turn Turn is oftentimes written with commas or exclamation points; i.e. Turn, Turn, Turn or Turn! Turn! Turn!; and it is currently listed on the Film-Makers' Cooperative website with commas, the Journal writes it without the commas based on the original Canyon Cinema catalog listing. Also, the film was preserved through the National Film Preservation Foundation according to their 2015 report.
The on-screen credits that angered the USCO members so much simply read:
By Jud Yalkut
USCO
(Note that the film doesn't even give them credit for the soundtrack.)