There's The One That Ate Barbara
The above video is by Jeff Krulik from when he attended the Night of the Living Dead 40th reunion at the Horrorfind convention in March 2008 in College Park, MD. In true Krulik fashion, he doesn't interview director George Romero or any of the cast members, but instead trains his cameras on some of the more unusual fans in attendance.
Most interestingly, Jeff films Romero signing a stack of vinyl soundtrack LPs owned by Brian Horrorwitz, who owns record albums from Night of the Living Dead, Dawn of the Dead, Day of the Dead, Martin and Creepshow. Romero seems quite amused by the collection and even reveals that he never met any members of Goblin who did the music for Dawn. The band apparently only interacted with producer Dario Argento.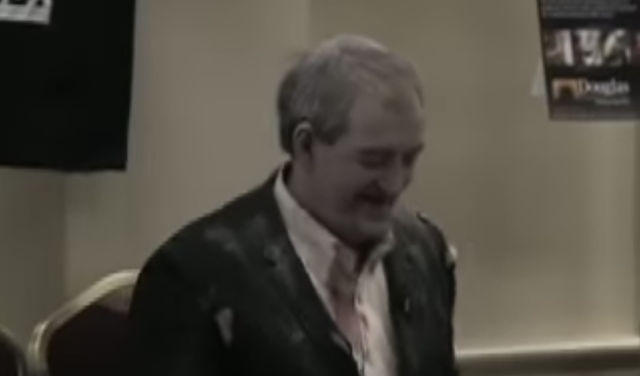 Also appearing in the video are, yes, the "one that ate Barbara" actor William Hinzman; some guy dressed as P.J. Soles in Halloween for a costume contest; and local DC TV horror host Count Gore De Vol, who works a lot with the Spooky Movie Festival, which I covered on the Underground Film Journal this year.
For fans of Romero, Night or of Krulik, I hope you enjoy this video. Otherwise, they'll be coming to get you.