The Nightingale: Zorns Lemma

Jan. 7
7:00 p.m.
The Nightingale
1084 N. Milwaukee Ave.
Chicago, IL 60642
Hosted by: White Light Cinema
Zorns Lemma (1970) is one of Hollis Frampton's most famous, critical and important works and a landmark of underground filmmaking. It's a humorous, playful manipulation of language — both literal and filmic.
The screening will be introduced by film scholar Michael Zryd, who will provide critical context for the film via webcam. Zryd is a film studies professor of the Faculty of Fine Arts at York University in Toronto and has written numerous articles on avant-garde film in general and on Frampton in particular.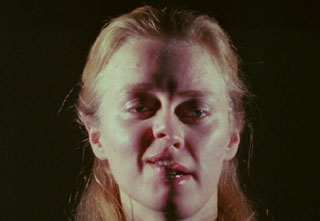 Zorns Lemma opens with a dry reading of the Bay State Primer, but the main focus of the film is a series of single images, each one containing a letter of the alphabet in order. Once the end of the alphabet is reached, it is repeated again, but this time one letter is replaced by a different, letter-less image. The alphabet continues to repeat until all the letters are replaced by images.