The Making Of Owen Land's Dialogues
"So, how's that avant-garde film you're working on going?" Hopefully, that question will be met with a fun, answer like "Oh great, it's a really interesting project." However, director Ben Lazarus has documented the resentful feelings of the disgruntled crew who worked on Owen Land's Dialogues, which was filmed in Los Angeles. In the Land of Owen, which features footage not in the original film, is a documentary of the aftermath of a film production gone haywire. Word of warning: This video is NSFW as it contains lots of nudity.
Owen Land was born as George Landow and, under that name, made several underground films from the mid-'60s to the late '70s. According to underground film historian Fred Camper, Landow's early work pre-dated the Structuralist film movement, but then he moved into making comedic films, many of which mocked institutional and educational filmmaking.
Then, in the late '70s, Landow changed his name to Owen Land — which is a semi-anagram of his birth name — and retired almost entirely from filmmaking, with the exception of two short video projects and an unfinished feature, called Undesirables. I can't find anything online that says why Land dropped out — or why he returned with Dialogues.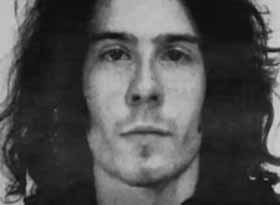 There is no actual footage of Land directing in In the Land of Owen. There are a couple of still pictures of him where he doesn't look very well and some of the interviewees talk about him being ill and having had a stroke. But without actual footage of him directing and no direct interview with him, it's tough to determine exactly how the production of Dialogues descended into complete chaos.
Many of the crew members and actors refer to Land as if he was a tyrannical crank on set, including being verbally abusive, but details of the abuse are not given. Some crew members are still incredibly hostile and bitter, while others kind of laugh off the flakier aspects of Land's personality and behavior. One shocking revelation is that the first director of photography on the film has withheld over half of the footage shot of Dialogues due to non-payment.
One recurring topic of the documentary is that everyone on the crew was not only completely baffled by what Land was shooting, but that was a source of frustration. I don't know if that's because this was an L.A. crew or if the crew just generally wasn't into avant-garde and underground filmmaking. The clips that were withheld from Dialogues and that appear in this documentary make it look like a fun film. And I totally don't agree with the one actor's assessment that making a film "irritating" is a goal of a lot of experimental filmmakers. That sounds like the reaction of somebody who just expects all films to have clear narratives.
Dialogues has had lots of screenings, including last year's inaugural Migrating Forms festival. However, I can't find any reviews or reactions to the finished project. If you've seen it and are reading this post, please leave your thoughts on the film as a comment below.
There aren't many "making of" documentaries about avant-garde films. Hearing about the tribulations of making Dialogues in In the Land of Owen is really pretty fascinating; and it's a very well put together and entertaining documentary by Lazarus.
Lazarus, who worked officially as a boom operator on Dialogues and performed other jobs on the film, also has some cool little short videos on his Vimeo page that are worth checking out.