The Last Time I Saw Ron — Leslie Thornton
The Last Time I Saw Ron by Leslie Thornton (1994).
The "Ron" of The Last Time I Saw Ron is late actor Ron Vawter who passed away in 1994. Vawter was appearing in the play Philoktetes Variations at the Kaaitheater in Brussels at the time; and all images in Thornton's film were created for the play.
An essay written by Chris Holmund that is published in the book Feminism and Documentary (Diane Waldman and Janet Walker, eds.) focuses on Thornton's avant-garde biographical documentaries and says that the "superimpositions, focus shifts, sound overlays, and silences" of The Last Time I Saw Ron "hint at the different dimensions that exist in, around, and even after life."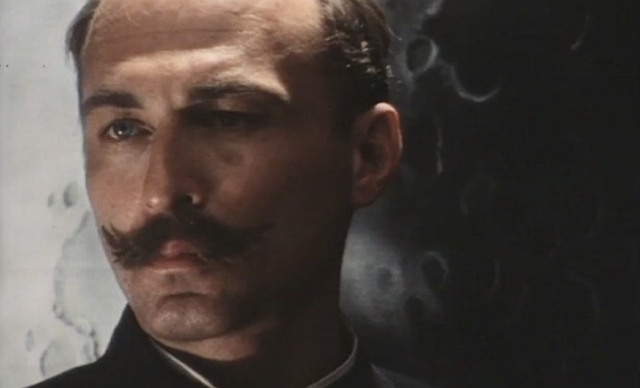 The film opens with three title cards that read:
This footage was originally shot for the play Philoktetes Variations, directed by Jan Ritsema, and produced by by the Kaaitheater in Brussels. Ron Vawter played the lead role.
Philoktetes is a figure from Greek mythology, the posessor of Heracles' bow. On the way to the siege of Troy he is bitten by a snake and the would will not heal.
Philoktetes' terrible moaning and the smell of the would compel Odysseus to abandon him on the uninhabited island of Lemnos.
The film then concludes with the following title cards:
Ron Vawter
1948-1994
I say Bring the simple wine
that makes me loose and free.
You say, There's a hurricane
coming!
And I say, Let's have some wine
then, and sit here like old statues
and watch.
–Jelaluddin Rumi
---
image, text, sound
Leslie Thornton
Philoktetes Variations excerpt
John Jesurun
additional camera
Pete Zuccarini
---
music
Richard Strauss
Songs with Orchestra
Zueignung OPUS 10-1
performed by Jesse Norman
with Gewandhausorchester
Leipzig, Phillips 411052-2
---
thanks to
Greg Mehrten
Celesta Rottiers
Hugo DeGreef
and the crew of
Philoktetes Variations
---
produced by
KAAITHEATER Brussels
HOLLAND FESTIVAL
HEBBELTHEATER Berlin
co-produced by
FELIX MERITIS Amsterdam
---
executive producer
KAAITHEATER
---
The Last Time I Saw Ron
© Kaaitheater/Leslie Thornton