The Adrienne Shelly Foundation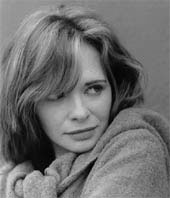 In honor of the murdered indie film actress and director, the Adrienne Shelly Foundaton is looking for donations to help other female filmmakers get ahead in the industry. The foundation will be setting up a Scholarship Fund to help send women to film school, plus they plan on giving grants to women filmmakers and to produce readings for female scriptwriters. If you want to donate or just find out some more information, please visit the foundation's official site. Not much info there yet, but they're just getting started.
This is definitely a better way to honor Shelly's memory than some of the other things going on out there. Predictably, the TV show Law & Order will be basing one of their "ripped from the headlines" episodes on Shelly's death. (Shelly guest-starred on an episode back in 2000, according to IMDB.) Also, and more despicably, since Shelly was murdered by an Ecudorian illegal immigrant, some anti-immigration activists are taking the opportunity to use her death as a call to deport all immigrants, or whatever these people want. I won't link to them, but they're out there. Sad.
h/t to GreenCine Daily (where I found out about the foundation in their sidebar)