Tale Of The Tape Trading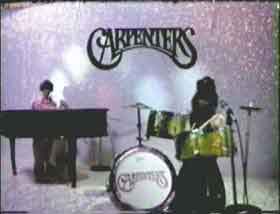 At a recent talk in Los Angeles by Ed Halter and Jeff Krulik the question came up of what were the true "underground" films, i.e. films that only became popular via VHS tape trading after a couple of public screenings.
In addition to Krulik's Heavy Metal Parking Lot, people could only come up with only one other film that fit that criteria: Todd Haynes' Superstar, the Karen Carpenter biopic shot primarily with Barbie dolls. Strangely enough, both films were produced at approximately the same time: 1986 for HMPL and '87 for Superstar. Plus, both films had to go underground for somewhat for the same reason.
HMPL entered the tape trading circuit because filmmakers Krulik and John Heyn didn't perceive a market for their 15-minute video, which would have needed clearance from the band Judas Priest, so they shelved it after several local D.C. screenings. Luckily, an acquaintance of theirs gave a copy to the store Mondo Video in L.A., which would lead to the film gaining a national popularity.
Superstar was initially screened at several film festivals upon completion, but was eventually shelved when Richard Carpenter filed an injunction against the film from having any more public screenings. Haynes had never secured the rights to the Carpenters' music and the popular story is that Richard didn't like how he and his sister were portrayed in the film, particularly the insinuation that he was gay. However, I can't find any proof of that. It's also not clear how the film got onto the tape trading circuit, whether Todd put it out there himself or a fan somehow made a copy from one of the festival prints or something.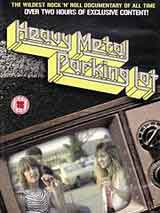 The main difference between the legacy of HMPL and Superstar is that while Judas Priest lead singer Rob Halford has gone on to praise the film that features his music, Richard Carpenter has not. Plus, HMPL has a DVD release by the filmmakers while Superstar can still only be found via bootlegs.
Now, there are other films out there that were forced into the VHS tape trading circuit. But these are the movies that either had decent theatrical runs, but never secured proper video distribution; films that had legal issues preventing their release; TV movies that never had video releases; films that lost their distributor; etc. A couple of the more famous titles in this category are Roger Corman's Fantastic Four, the TV-movie Bad Ronald, Frederick Wiseman's mental asylum expose Titticut Follies and the notoriously awful Star Wars Christmas Special. Lots of these films can be found and purchased online, although you'll get them on a DVD rather than VHS.
But, HMPL and Superstar seem to belong more to the tradition of short videos that were traded via VHS mainly because they were stuff randomly taped off the TV; bizarre home movies that friends passed around; or clips from foreign films not distributed in the U.S. Basically, the Internet killed the need for this kind of tape trading. Prior to web video, stuff like "The Star Wars Kid," "Little Superstar" or Miss Piggy sings Peaches probably would have been big hits on the trading circuit.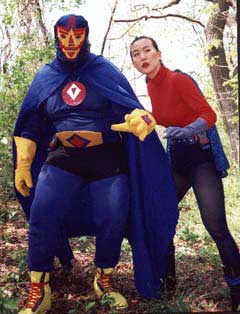 Also back in the day, there were the self-distributed movies that filmmakers released themselves on VHS and sold via fanzines or, later, the Internet. Eventually some of these would have gone on to be traded by fans who bought one VHS tape, then copied it to give to friends. Tapes I can remember buying back in the late '90s and early 2000s — although I never copied them for anybody — were Mike Z's infamous Crowded Theater hoax tape, Pat Bishow's The Adventures of El Frenetico and Go-Girl and Trent Harris's unbelievably awesome The Beaver Trilogy.
After the lecture, Halter suggested to me that the early work of Sadie Benning was distributed via tape trading while I thought perhaps the late Sarah Jacobson's Mary Jane's Not a Virgin Anymore and I Was a Teenage Serial Killer became famous that way. I could totally be wrong about Jacobson, though, but the work of both these filmmakers is still quite hard to come by.