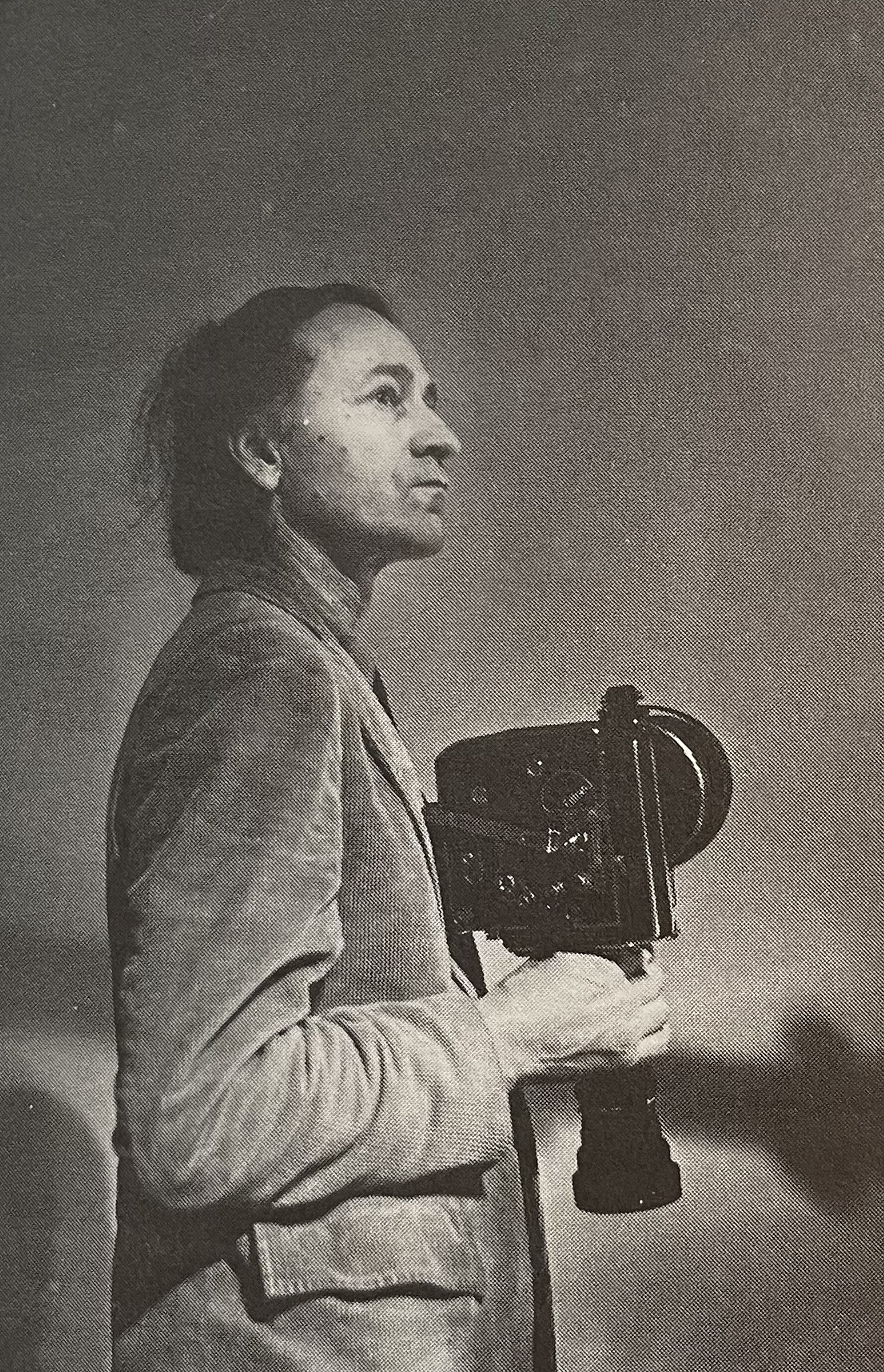 Jonas Mekas (Dec. 24, 1922 — Jan. 23, 2019) was the leading advocate for the avant-garde and experimental film scene in the United States from the 1950s to the 1970s. A prolific "diary" filmmaker, Mekas also helped formed several highly-respected film institutions that are still in existence today.
Born to a family of farmers in Lithuania, Jonas and his brother Adolfas were attempting to flee their home country for Switzerland in 1944, but were instead taken hostage by the Nazis and forced to work in a German labor camp in Elmshorn. A year later, the Mekas brothers were able to escape their German captors and took up residence at two different Displaced Persons camps since they were unable to go home due to fears of being killed by the Soviets.
In 1949, a family friend invited Jonas and Adolfas to work in a Chicago bakery, but upon arriving in New York City on October 28, the brothers decided to stay in Brooklyn.
Almost immediately after arriving in the U.S., the Mekas brothers first rented, then bought a 16mm Bolex camera to make movies and ingratiate themselves into the emerging experimental film scene in NYC, attending screenings at the Museum of Modern Art and Amos Vogel's Cinema 16 series.
With dreams of starting a film institute in America, Jonas began by first publishing the magazine Film Culture in 1955, then becoming the chief film reviewer at the Village Voice newspaper. Although originally unimpressed with American experimental films, Jonas would become enamored of the Beat filmmaking scene — including filmmakers like John Cassavetes, Ron Rice, Robert Frank, and Alfred Leslie — and his writing would inspire countless others to take up making films.
Wanting to turn his words into actions, Jonas would help form the New American Cinema Group, get the Film-makers' Cooperative distribution center up and running, and create the world's first ever "museum of film," the Anthology Film Archives. Both the Coop and the Anthology are still distributing and screening underground films in NYC.
Jonas began his own filmmaking career directing a fictional narrative, Guns of the Trees, but soon turned to focusing exclusively on his "diary" filmmaking, capturing his daily life on film and then, later, on video. Throughout his life, Mekas has edited his diary footage into long, cohesive works such as Walden; Lost, Lost, Lost; As I Was Moving Ahead Occasionally I Saw Brief Glimpses of Beauty; and many more.
Also a prolific written diarist, Jonas's personal writings are collected in three volumes: I Had Nowhere to Go, which covers his life in Europe and first days in America; and I Seem to Live, Vol. 1 and I Seem to Live, Vol 2, both of which are from his life in the U.S.
Some more detail on Jonas's life can be found in the Jonas Mekas Timeline on the Underground Film Journal.