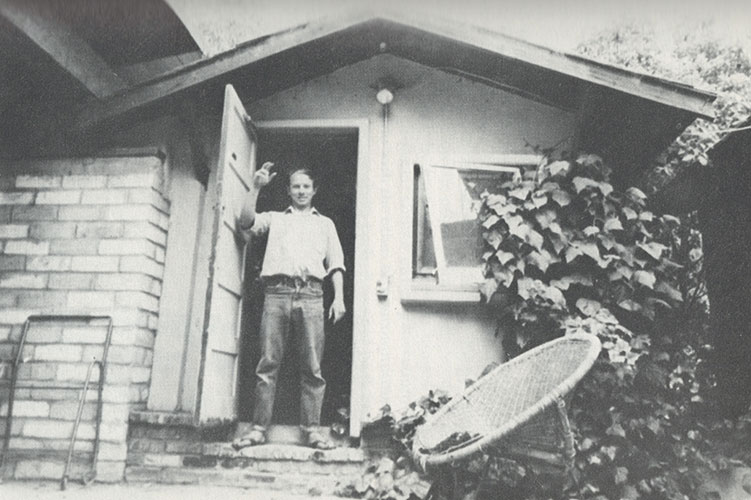 Bruce Baillie (1931-2020) was one of the most essential figures in the underground film scene of the 1960s, not only for his many visually evocative films, but for his organizing efforts on the West Coast.
Born in Aberdeen, South Dakota, Baillie studied art and film at the University of Minnesota and the London School of Film Technique in the mid to late 1950s. Seemingly born with a wandering soul, he eventually made his way to San Francisco and made his first film, On Sundays (1960-61).
As Baillie himself said about his foray into filmmaking, "I realized that making films and showing films must go hand in hand" (Canyon Cinema, Scott MacDonald, pg. 6). With no place to really show his work, he created his own informal screening group in Canyon, California that he dubbed Canyon Cinema. At first, Baillie would hang a sheet between two trees in the backyard of his girlfriend's house and casually invite friends over for viewing all kinds of experimental films, including, of course, his own.
With the help of friends like Ernest Callenbach and Chick Strand, the screenings would move to other, more formal, locations all over the Bay Area. As the screenings grew in popularity, the rapidly evolving group first published a newsletter then formed the Canyon Cinema distribution cooperative, which is still in operation today as an active distributor of avant-garde and experimental films.
In addition to all of this organizational work, Baillie would also create some of the most beautiful and poetic works of the underground film movement, including hugely beloved works such as Quixote (1964-65), Castro Street (1966), All My Life (1966), and Quick Billy (1971).
Baillie's wandering soul would not let him stay in San Francisco, so over the course of his life he would teach filmmaking at Rice University in Houston, Bard College in New York State, and Evergreen State College in Olympia, Washington.
He would live out his last days on Camano Island, Washington.