Spectral Ascension — Paul Clipson
Spectral Ascension by Paul Clipson (2017)
This film is a collaboration with experimental musician Byron Westbrook. It was filmed in 16mm with title and end credits added digitally.
It appears the film had its premiere at the Echo Park Film Center in Los Angeles on Friday, April 28, 2017 at a retrospective of Clipson's work. The film was projected in 16mm; and Clipson was in attendance at the screening.
Clipson passed away on February 3, 2018 at the age of 53. The cause of death has not been publicly reported.
An incredibly prolific filmmaker, Clipson worked primarily in Super 8 and 16mm, crafting an intensely visual, poetic style. Many of his films were made in collaboration with musicians and bands, such as Jefre Cantu-Ledesma and his group Tarentel. Perhaps because of these collaborations, Clipson might be one of the most viewed experimental filmmakers ever with his films on Vimeo sometimes amassing tens of thousands of views.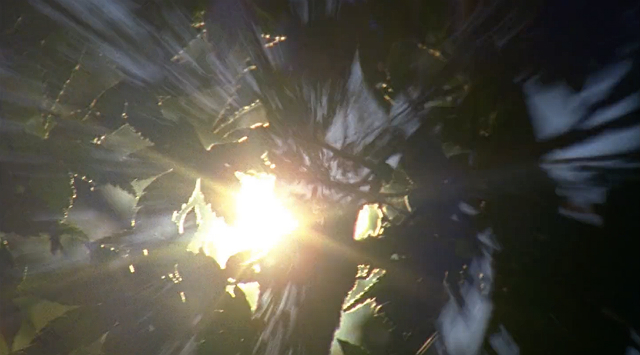 Yet, despite this popularity, there is a dearth of critical writing of his work. The Underground Film Journal has only reviewed a couple of films over the years. However, in November, the S.F. Cinematheque blog published a lengthy article on Clipson's career written by filmmaker Dan Browne.
Spectral Ascension is an excellent example of Clipson's style with its dazzling interplay of light and shadow in natural environments. Also, while the film seems "plotless" in traditional cinema storytelling terms, it has a concrete forward-moving structural flow in the way the images are structured chronologically.