2006 SouthSide Film Festival: Wrap-Up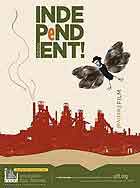 Yeah, yeah, yeah, it's over a week since the SouthSide wrapped up and I'm just getting to following up on it. Couple of sites have reports:
1) B*L*A*U*G*R*A, run by a festival worker, only has a few posts up from during the fest, but she raves about a film called The Big Bad Swim directed by Ishai Setton — an Allentown native, and which stars Paget Brewster (Huff, Andy Richter Controls the Universe) in a bathing suit. In addition to Paget, the film has a rather large ensemble class, all of whom are coping with mid-life crises by enrolling in an adult swim course.
2) Festival organizer Jeff Riedy actually had time to post some reports from during the festival on his blog. It's not much, but that he had any time at all to blog while running the fest is astounding.
3) Merge Digital, which covers all things Lehigh Valley, has a day-by-day account of the festival. Start here with June 15th and the pre-opening festivities, then click through to read reviews of attendee David Amato's favorite films. David also loved The Big Bad Swim, but the best film of the fest according to him was love, a thriller directed by Vladan Nikolic. David also enjoyed Growing Democracy, a documentary about how people in other countries view the United States, and Don Quixote of Bethlehem, another documentary about the local theater scene.