Movie Review: Short Documentary: The Marina Experiment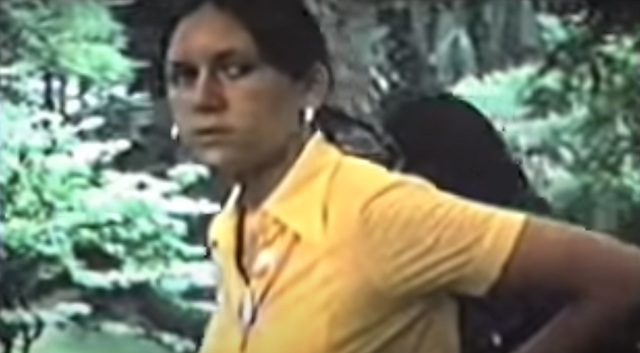 The autobiographical documentary The Marina Experiment by Marina Lutz, which is embedded in full above, is extremely NSFW and distills down into 17 minutes a lifetime of child abuse. This is a difficult, painful film to watch, but not in ways that are entirely obvious. When one thinks of abuse, two forms immediately come to mind: Physical and verbal. But, Lutz's abuse by her father was entirely photographic.
The film opens with modern-day shots of the obsessive amount of photographs, audio recordings and home movies that professional photographer Abbot Lutz took of his daughter, Marina. The stacks of bins filled with this documentary evidence is astounding. Then, when the film begins to show exactly what that evidence is of, it becomes sickening.
While there are some standard holiday and vacation photographs that any father may take of his daughter, many others are wholly inappropriate, especially those of a young teenage Marina in various stages of undress. Some even have a leering, peepshow quality to them, which become even more nauseating when one also sees the actual professional peepshow photos Abbot took of adult women during his career.
Even the audio recordings that play on the soundtrack have a disturbing quality to them divorced from the photographic evidence. Abbot doesn't ask the young Marina any inappropriate questions, but the way his calm, steady voice encourages her to perform for the microphone — either singing or reciting the Pledge of Allegiance — has an abusive twinge to it. Although at the time Abbot claims he wants the audio evidence for Marina to enjoy later in her life, it's clear he's pushing her for his own twisted delight.
Although Marina produced this film as a therapeutic exercise for herself, the film reminded me of a couple different voyeuristic works.
First, the audio recordings immediately brought to mind the tapes Howard Stern used to play — and perhaps still does — of his own father, a radio sound engineer, screaming at him during "fun" family trips to the studio. After being egged on by his dad, the young Howard would begin to make jokes into the microphone, making his enraged father yell, "I told you not to be stupid, you moron."
While Stern would laugh at the recordings and make them a source of humor on his radio show, there was always something thoroughly uncomfortable about the entire endeavor, even without all the screaming and yelling.
Next, in the documentary It Came From Kuchar, Jennifer M. Kroot interviews longtime underground film director Mike Kuchar about his recent films, which are simply artistic portraits of individuals. Kuchar discusses how the act of filming a person transforms that person into an object that can then be possessed by the filmmaker.
If one has seen any of Mike Kuchar's recent work, there's an incredibly creepy, voyeuristic vibe to them with the subjects — generally unclothed men — obviously filmed as intense objects of desire.
Lastly, there's the horror movie documentary S&Man by J.T. Petty, which is all about the voyeuristic impulses behind watching women get tortured and killed — even though faked — on film. However, that film starts by Petty revealing that he originally wanted to make a documentary about a peeping tom that lived in his neighborhood when he was a child. Before he was caught, the peeping tom secretly videotaped his neighbors in their homes. Although, considered how S&Man is structured, Petty could have made that whole part up.
If you want to read more about The Marina Experiment, Marina Lutz has an extensive website and blog set up about it and herself.
I also didn't realize the film has been online for awhile. I've been really wanting to see it after it won several awards on the underground film festival circuit last year. It took home short film awards at the Atlanta Underground Film Festival, the Melbourne Underground Film Festival and the Sydney Underground Film Festival, plus several other indie film fests. It's a stunning and deserving film.