Salise Hughes: Erasure Drawings For Sale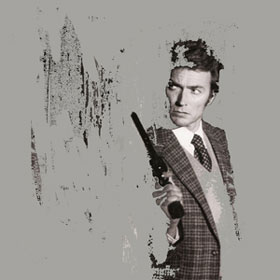 Filmmaker Salise Hughes, who works with found footage that she manipulates into new movies through the addition and subtraction of visual information, is now selling still artwork using these same techniques. You can buy her pieces through her new website Re:Store.
To the left you can see above a sample of her work, which is a film still from the movie Dirty Harry starring Clint Eastwood with most of the context of the source removed digitally. All of the art Hughes has for sale can be purchased in one of a few different formats and sizes, including museum quality giclee prints or laser prints on 25% rag paper.
Hughes is also selling handmade flipbooks and promotional images from her upcoming project, a digital manipulation of the film Charade.
If you want to view one of Hughes' great short films, check out There Were Houses Here, a heartbreaking and emotional look at the destruction caused by Hurricane Katrina.