Robert Beck Memorial Cinema: The Secret Origin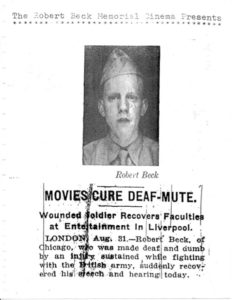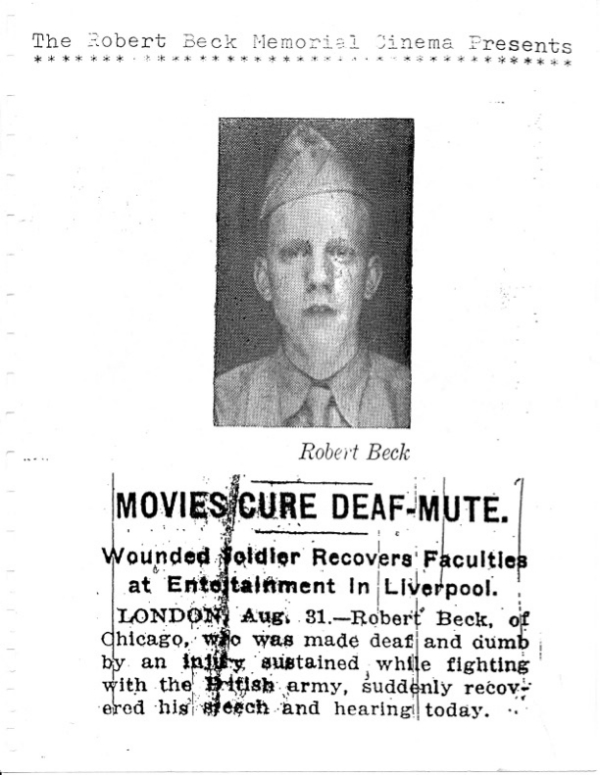 New York City has a rich history of short-lived, unorthodox screening venues and societies that have buoyed the underground film movement along from its beginning. For some examples, in the 1960s, there was Jonas Mekas's Film-makers' Cinematheque; while the late '70s had Eric Mitchell and James Nares's New Cinema.
In 1998, Brian L. Frye was a transplant from San Francisco looking to open a new microcinema in NYC, having been inspired by Craig Baldwin's Other Cinema at Artists Television Access and David Sherman and Rebecca Barten's Total Mobile Home. Despite not having a venue to call his own, Frye came to an agreement with the alternative performance space Collective Unconscious at 145 Ludlow Street in the Lower East Side to screen films on Tuesday nights at 9 p.m. (Collective Unconscious formed in 1993 originally at 28 Avenue B, until a fire a year later forced them to relocate to Ludlow Street.)
While doing research on amateur cinema societies, Frye stumbled across an unusual story about a British soldier who had been struck deaf and dumb while serving in World War I. Miraculously, the man regained his faculties after laughing while watching a movie. Inspired by this transformative and healing effect of cinema, Frye decided to dedicate his own screening series after the soldier, whose name was Robert Beck. And, thus, the Robert Beck Memorial Cinema was christened. (Referred to as RBMC hereafter in this article.)
Frye's first screening was on May 12, 1998 and featured two films: Emile de Antonio's 1976 Underground, a documentary profile of the radical group the Weather Underground; and a kinescope of Richard Nixon's "Checker's Speech." (Years later, Frye would co-produce the White House "home movie" documentary Our Nixon (2013) with Penny Lane.) (De Antonio also has his own connection to the 1960s underground film movement, having been a member of the New American Cinema Group and tasked with creating a cooperative distribution center. How involved de Antonio actually was in creating the Film-makers' Cooperative is unknown as of this writing.)
At this first screening, Bradley Eros, a media artist and arts writer and curator, introduced himself to Frye and the two began collaborating immediately on RBMC screenings. Throughout 1998, RBMC events would vary between being devoted to a singular media artist or to an experimental film "theme," screening both classic and modern work.
RBMC would last several years in NYC, first under the duo of Eros and Frye; then later under others after the original pair moved on. As a weekly event, the history of what RBMC screened is dense and future articles will cover what was specifically screened at them.
In addition to running the RBMC, Brian L. Frye is also a lawyer, a filmmaker and, more importantly in this context, a film historian. (He was an MA candidate in Cinema Studies at NYU when he founded RBMC.) Frye has generously loaned his personal RBMC archives to the Journal and has allowed us to present the creative flyers and programs created for each screening. The images accompanying this introductory article are from those same archives.
Read the next installment in this series.