Owen Land, R.I.P.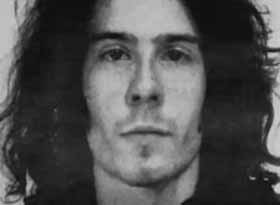 Experimental Cinema is reporting the sad news that structural film pioneer Owen Land died last month on June 8. The cause of death isn't being reported, but he was found dead in his Los Angeles apartment.
Born in New Haven, Connecticut in 1944, Land was born as George Landow. Land described his initial approach to filmmaking as applying a "painterly way of thinking" to film production in an interview with P. Adams Sitney in a 1969 issue of the magazine Film Culture. However, that style soon also incorporated Land's spiritual and philosophical interests.
His most popular early works are 1963's Fleming Faloon, in which Land attempted to create the illusion of depth on the movie screen's flat surface; 1967's Bardo Follies, a meditative film in which Land created the illusion of a burning movie screen; 1968's The Film That Rises to the Surface of Clarified Butter, in which an animator's creations come to life on their own; and 1966's Film in Which There Appear Edge Lettering, Sprocket Holes, Dirt Particles, Etc., which needs no further explanation beyond the title.
Land eventually came to resent the so-called "structuralist" film movement, which he would go so far as to parody in films such as 1975's Wide Angle Saxon. It was sometime in the late '70s that Landow changed his name to Owen Land without ever properly explaining publicly why he did so.
His most recent film was 2009's Dialogues, which screened at that year's Migrating Forms experimental media festival. However, the production of Dialogues was a contentious and controversial one. The clashes between Land and his mostly antagonistic Hollywood film crew was captured in the documentary In the Land of Owen, directed by Ben Lazarus.
Very little of Land's films are available for viewing for mass audiences, but to see an example of his work, please watch his phenomenal short film New Improved Institutional Quality: In the Environment of Liquids and Nasals a Parasitic Vowel Sometimes Develops that is available on the great Treasures IV: American Avant-Garde Film, 1947-1986 DVD compilation.
For more info on Land's artistic career, please read his obituary on Experimental Cinema that was composed by the Office Baroque Gallery.