On DVD: East 3: Exploring A Frozen Frontier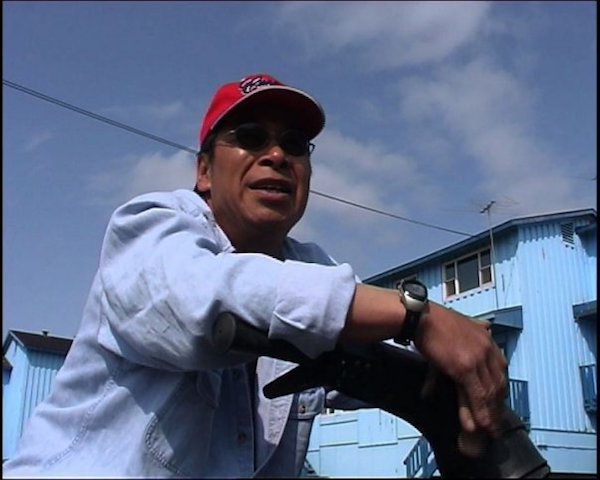 East 3: Exploring a Frozen Frontier, the warm-hearted documentary about one of the coldest places on Earth, is at last available on VOD and DVD on Amazon and CreateSpace. Directed by Mr. Young, the film is an intimate look at the people and community of Inuvik, which lies just 2 degrees above the Arctic Circle.
Yes, Inuvik is a cold and snowy place like you'd expect, but there's also plenty of surprising things in the film. For one, there's the former ice rink converted to a massive greenhouse for a year-round sustainable living project. But also, as desolate as the place may look, Mr. Young creates a wistful, romantic atmosphere through his shots of windswept roads, weather-beaten homes and towering snowdrifts.
The film also deftly covers the complex situation of the native Indians who try to hold onto their traditions after years of forced integration with foreign settlers. One of the Inuvik residents we meet is Ruth, a middle-aged woman who was taught that her heritage was a bad and evil thing as a young girl, who now tries to reconnect with the old customs and to instill a reverence for them in modern children.
I originally reviewed the film way, way back in 2007, shortly after it had screened at the New York Underground Film Festival. It also screened at the Chicago Underground Film Festival that year.
There's a lot more going on in the film, too, including a troublesome and disturbing problem with stray dogs. This is really a part of the world and a way of life that exists that the rest of us don't get to experience or even know about. So, it's a very fascinating glimpse into the unknown.
If you order the film on Amazon, you can either rent it for a week for just $1.99 or buy it for keeps for $15. You can also buy a $20 DVD on CreateSpace.
Watch the trailer: