Movie Trailer: See You Next Tuesday
See You Next Tuesday is the debut feature film by underground filmmaker Drew Tobia. It stars Eleanore Pienta as Mona, a pregnant supermarket worker who is quickly losing her grasp on reality and is unable to find the support she needs from her alcoholic mother and party girl sister, Jordan.
The film has been a hit on the underground film festival circuit, having won the Audience Award at last year's the Chicago Underground Film Festival and the Most Effectively Offensive Award at the Boston Underground Film Festival. It also screened at the Sydney Underground Film Festival, Arizona Underground Film Festival, Brisbane Underground Film Festival and Migrating Forms.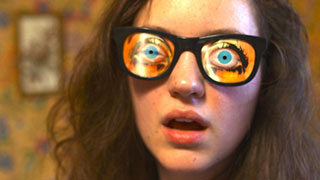 Next up, See You Next Tuesday will be getting an official theatrical release, opening at the Cinema Village in New York City on August 22nd; and you can now watch online.
Previously, Tobia has directed numerous hilarious and offensive short films such as the outrageous Leperfuck, which you can watch streaming online here. Also, co-starring in the film as Jordan, is sensational actress Molly Plunk, who has been regularly featured in films by Usama Alshaibi such as the excellent short Organ Molly and the masterful feature film Profane.