Movie Trailer: Father's Day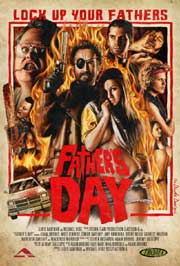 Watch the positively epic trailer for the brutal revenge movie Father's Day, written and directed by Winnipeg's Astron-6 filmmaking collective. The film is produced and will be released by Troma Entertainment, although no official date has been set yet.
The description of the film from the trailer's YouTube page reads:
A deranged killer and rapist is on the loose and has a taste for Daddy meat. One man will do whatever it takes to send the bastard to hell!
Watch the trailer: