Martin Scorsese: Champion Of The Underground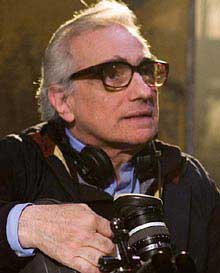 On Sunday, Academy Award-winning director Martin Scorsese was further honored by the Golden Globes, which gave him the Cecil B. DeMille lifetime achievement award honoring him equally for his long filmmaking career and for his film preservation work.
In 1990, Scorsese created The Film Foundation along with several other distinguished filmmakers like Woody Allen, Robert Altman, Francis Ford Coppola, Stanley Kubrick, George Lucas and Steven Spielberg. The Foundation runs several programs dealing with film education, artists' rights and film preservation.
Actual film is an extremely brittle material prone to rapid decay. Due to improper storage and care, the Foundation says "half of all American movies made before 1950 have already disintegrated and are lost forever, and a mere 10 percent of the films produced in the United States before 1929 are still in existence."
While the Foundation doesn't provide a full list of films it has helped preserve — and hopefully someday it will — there is a sample list on their site that specifically includes two underground films. One is David Lynch's midnight movie classic Eraserhead, which is worrisome since, completed in 1977, it seems like too recent a film to have to be concerned with preserving. But I guess that just proves how rapidly film can decay.
The other underground film on the list is Lost Lost Lost by Jonas Mekas. Although this collage diary film was completed just a year earlier than Eraserhead in 1976, it includes footage Mekas shot between 1949 and 1963. Ed Halter reviewed the restored version for the Village Voice back in 2005, saying:
Assembled in a rough chronology, the cinematography evolves along with Mekas's artistic community: The earliest scenes, taken in an immigrant enclave Williamsburg of cobbled streets, trolley tracks, and hand-lettered storefronts, echo the European art film of montage, while later moments shot in Manhattan and upstate sing with the expressive handheld camerawork of the New American Cinema. Frames flutter through anti–Vietnam War protests and cinematheque screenings, woodland romps and seaside pleasures.
The Foundation also says it's helped preserve early 8mm films by underground filmmaking twins George and Mike Kuchar, but doesn't provide any titles.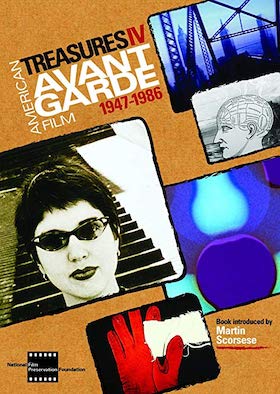 Martin Scorsese is a true fan of underground cinema and truly recognizes the importance of saving these films along with Hollywood classics. Last year, he provided the forward to the booklet that comes with the Treasures IV: American Avant Garde Film 1947-1986 compilation DVD put out by the National Film Preservation Foundation, an organization created by Congress in 1996. Scorsese currently sits on the NFPF's Board of Directors.
The Treasures IV box set includes films by such underground luminaries Bruce Baillie, Stan Brakhage, Shirley Clarke, Ken Jacobs, George Kuchar, Jonas Mekas, Marie Menken, Andy Warhol and many more. In the introductory booklet, Scorsese writes:
There are so many artists — important artists — whose names never make it into official histories and "100 greatest" lists. The American avant-garde alone comprises a stunning alternate history of cinema — an entirely different set of possibilities, another world of images and sounds.

…

When we were seeing all the astonishing films coming out in the '60s from every corner of the world, the American avant-garde was at the core of the excitement. Every week we saw something new and unexpected in film grammar, in the relationship between image and sound, in different textures and senses of time.
Scorsese has never been shy about discussing underground cinema's influence on his work. In addition to the Treasures IV booklet, Scorsese also wrote an introduction to the box set of Kenneth Anger's films, which was put out by the company Fantoma a few years ago. For that, Scorsese wrote:
I was entranced by Scorpio Rising when I saw it for the first time, and it's had a powerful effect on me and my own films over the years. The way Anger used music in that film, in such perfectly magical harmony with the images, opened my thinking about the role music could play in movies. It could become as important to the characters and the world of the film as it was to all of us at the time.