Light Industry: Echoes of Silence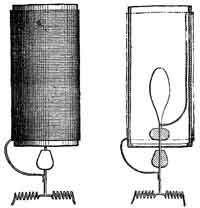 It's back-to-school time for Light Industry, the Brooklyn film and performance space run by Ed Halter and Thomas Beard. Below are the events planned for September. Each event takes place on a Tuesday night and costs 6 bucks. Cheap!
(Missing is the event planned for Sept. 30, the final Tuesday of the month. I'll add that when LI posts the info up.)
Sept. 2
8:00 p.m.: Video Art and Film by K8 Hardy
According to the Light Industry site: "K8 Hardy is a performance artist, experimental video and filmmaker, and co-founding editor of the feminist journal LTTR." Some of the work screening tonight includes:
New Report Morning Edition (directed with Wynne Greenwood)
Sisters in the Struggle (Lesbians on Ecstasy music video)
Disquiet
Ants in Her Pants
And more…
Sept. 9
8:00 p.m.: Sax, Sex, Six, Sox, Sux
Curated by Rebecca Cleman. Featuring a live performance by saxophonist Briggan Krauss, this evening is dedicated to everything sex, including whiskey shots, found films and videos, and a dead man's dance.
Sept. 16
8:00 p.m.: Echoes of Silence, dir. Peter Emmanuel Goldman
The film tonight will be introduced by the legendary Jonas Mekas. This is Goldman's debut feature, made in 1965, about aimless twentysomethings trying to make their way in NYC. Here's what Mekas said about the film when it was originally released:
Taking the best from the underground cinema (freedom of subject and technique) and a few good things from the Godard cinema, he tells a simple story of a few friends, how they live, what they feel. In a series of notes, he establishes their relationships with directness and economy; he makes his people come to life simply and believably — more believably than most of the people in the Chabrol or Truffaut cinema.
Sept. 23
8:00 p.m.: Waiting for Godot in New Orleans: The bootleg video.
Presented by Paul Chan, these are videos documenting five performances in 2007 of the classic Samuel Beckett play in Katrina-ravaged neighborhoods of New Orleans. The stagings were conducted to help raise money to help rebuild the city.
For more info, please visit the Light Industry site.