Light Industry: Films By Matt McCormick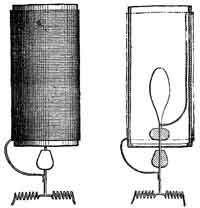 Damn November! Due to that pesky Election Day and Thanksgiving, the regular Light Industry Tuesday night screening schedule is all busted up. That's right. Don't go there tonight. Stay home and watch the election results while chewing your nails down to the quick or relaxing with a chilled white wine — depending on how your candidate is doing. Instead, head out to Brooklyn this Friday and Sunday for two great events. They are:
Friday
Nov. 7
8:00 p.m.: "Films by Matt McCormick"
Portland's Matt McCormick is both an award-winning filmmaker, as well as the founder of the Peripheral Produce DVD distribution company and the annual underground PDX Film Festival, which is currently open for entries. Tonight he's going to present his most recent work, as well as some old classics and music videos. Here's the full lineup of what will be screening:

The Problem With Machines That Communicate (2008)
Light Tiger Eye (2008)
Australia (The Shins music video) (2007)
Afterglow (Arthur & Yu music video) (2007)
It Was a Crushing Defeat (2007)
fifty years later (2006)
Future So Bright (work in progress)
See a Penny Pick It Up (Yacht music video) (2007)
Past and Pending (The Shins music video) (2003)
Jumpers (Sleater-Kinney music video) (2006)
The Subconscious Art of Graffiti Removal (2001)
Selection of recent commercials and PSAs (2006-7)
Plus some other stuff.
Sunday
Nov. 7
8:00 p.m.: Too Early, Too Late, dirs. Jean-Marie Straub and Danièle Huillet. This feature film from 1981 is a study of both the French countryside and Egypt. During the French portion of the film, a letter from Engels is read describing the state of the country on the eve of the French Revolution. Then, excerpts from a book by Mahmoud Hussen are read describing the peasant revolution against the English occupation.
For more info, please visit Light Industry's official website.
Light Industry
Industry City
55 33rd Street (between 2nd and 3rd Avenue), 3rd Floor
Brooklyn, New York