Light Industry: Tuning A Deaf Ear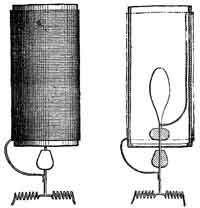 As vaguely promised, here are the June screenings for Ed Halter and Thomas Beard's Light Industry space in Brooklyn. Screenings are held almost every Tuesday. In June the last Tuesday of the month will be dark. But the previous three events will be so mind-blowing, audiences may need that extra week to recover.
And since I haven't done this before, here's the general lowdown: Each week, Ed and Thomas invite a filmmaker, historian, critic, curator, artist, etc. to present a night of experimental, avant-garde and/or underground films. This month, each night is being presented by a filmmaker/film artist, but not necessarily of their own films. They are:
June 3
8:00 p.m.: "Tuning a Deaf Ear." Curated by Peggy Ahwesh. A selection of films straight outta Pittsburgh, from the '70s and '80s, including home movies, punk documentaries, industrial films and "selections from the George Romero nostalgia vault." Here's a sampling:
Miss You, dir. Natalka Voslakov
Nosferatu in WPSD, (performed by the Western Pennsylvania School for the Deaf with teacher Tippi Comden)
Debt Begins at 20, dir. Stephanie Beroes
The Beach Bunnies at the Electric Banana, dir. Peggy Ahwesh
June 10
8:00 p.m.: "No Idle Hands." Curated by Sabrina Gschwandtner. Short films all on the theme of handcrafting. Selections include:
Kusama's Self-Obliteration, dirs. Yayoi Kusama and Jud Yalkut
When This You See…, dir. Elaine Reichek
Odd Fellows, dir. Alee Peoples
Paracas, dir. Cecilia Vicuña
Handmade Nation: The Rise of DIY Art, Craft and Design (excerpt), dir. Faythe Levine
June 17
8:00 p.m.: "Coleen Fitzgibbon: Internal Systems." Curated by Sandra Gibson and Luis Recoder. A retrospective of Fitzgibbon's abstract films made in the '70s. She'll be in attendance. Films screening include:
Found Film Flashes
FM/TRCS
Internal Systems
Restoring appearances to order in 12 minutes
Document
All shows:
Light Industry
55 33rd Street (between 2nd and 3rd Avenue), 3rd Floor
Brooklyn, NY 11232
$6
For more info, please visit the Light Industry site.