Light Industry: Spectacle Spectacular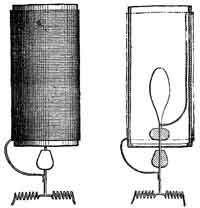 Previously, I posted up the schedule for the first three weeks of July for Ed Halter and Thomas Beard's Light Industry screening/performance space in Brooklyn, NY. As I promised then, here's the last two July nights, running on concurrent Tuesdays:
July 22
8:00 p.m.: "Spectacle Spectacular"
Curated by Ben Coonley and Michael Smith.
Several weeks ago, the two filmmakers plopped a camera on a tripod in the center of the Light Industry space and swept it over every square inch of the place. Tonight they'll present their surprising finds in the details of every nook and cranny. Also, they'll be presenting an assortment of work by the following filmmakers: Jason Burch, Peter Gidal, Karen Leo, Xander Marro, Harrison Marks, Xan Price, Stuart Sherman, Cauleen Smith and the Kids from Kidstock.
July 29
8:00 p.m.: "outside with the others"
Curated by eteam (Hajoe Moderegger and Franziska Lamprecht)
In this collection of short works, video artists explore why the great wide open can seem so claustrophobic:
Lo-Fi Green Sigh, dir. Kristin Lucas
Zwischenzeit – Suedrand (Interim Time – Southern Outskirts), dirs. Annette Goedde and Arnold von Wedemeyer
OYMA (Outstanding Young Men of America), dir. Michael Smith
EXCHANGE PROGRAM:GALACTICA / LIFESPACE, dir. Torsten Zenas Burns
Testfahrt 2, dirs. Harry Sachs and Franz Hoeffner
King, dir. Olaf Breuning
tests of courage, dir. eteam
The Meadow, dir. Bjørn Melhus
Please visit the Light Industry website for more info and way more detailed descriptions of the programs.