Light Industry Is Movin' On Up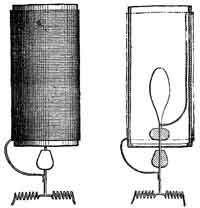 Light Industry, the wildly successful Brooklyn film performance space run by co-curators Thomas Beard and Ed Halter, is moving around the corner and into a bigger screening space.
Opening in March 2008, Light Industry occupies a spot in the Industry City Art Project center in Sunset Park, Brooklyn. This is a 16-building industrial complex originally built to house small industrial, manufacturing and warehousing companies. The location now includes several dozen affordable, low-cost studios available for artists.
For the past year, Light Industry has been located in one of those studio spaces. But, beginning with their Feb. 10 show, they will be moving to a newer, larger space at 220 36th Street in Building 2 of Industry City. The official Light Industry press release says:
As we expand our programming substantially in 2009, this move marks an exciting new phase in Light Industry's still brief history, and is a testament to Industry City's continued generosity and support of the project.
There will be three more shows in January at the current space at 33rd Street: Jan. 20: James Benning's Landscape Suicide; Jan. 27: The Roh and the Cooked; and Jan. 30: Hooded and Headless.
The Feb. 10 show will be "Only in Darkness Is Your Shadow Clear," a projection performance by Bruce McClure, who describes the event as:
The audience will witness another resurrection of the incandescent machine age. I will use three modified 16 millimeter projectors, three film foliums, two of which that will be bi-packed with loops, guitar effects pedals and two loudspeakers. I would also like to note that the title for this show comes from a poem by Hart Crane and is a correlate of lyrics taken from Monster Magnet's 'Dopes to Infinity' – I can see by the hole in your head that you want to be friends you're the right one baby.
So, congrats to Beard and Halter for a tremendously successful first year and all the luck for an exciting 2009!
For more info and directions on how to get to Light Industry, please visit their official website.