Library Of Congress Adds Four Experimental Films To 2010 National Film Registry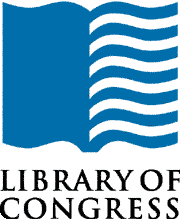 Adhering to its mission to include as wide a variety of films possible, the Library of Congress has included four experimental movies in this year's list of 25 films named to the National Film Registry so that they can be preserved forever. Those four films range from as far back as 1891 and as recent as 1996.
The oldest of the films is Newark Athlete by W.K.L. Dickson and Willian Heise, which was made in 1891 at the Edison Laboratory in West Orange, N.J. While the Registry lists this as an "experimental film," judging from a brief clip provided by the LOC (below), it's a very different usage of the term "experimental" than is thought of today.
It appears that Newark Athlete is a true experiment, a test run by Dickson and Heise using a "horizontal-feed kinetograph camera and viewer, using 3/4-inch wide film" of an athlete swinging a pair of Indian clubs, according to the clip's description on YouTube. The Edison Kinetograph was the "world's first successful motion picture camera."
Other experimental and avant-garde films added to the National Film Registry are:
Our Lady of the Sphere (1969), directed by Lawrence Jordan, aka Larry Jordan. Jordan was a significant figure of the '60s underground film scene in the California Bay Area and one of the founding directors of Canyon Cinema. Most well-known for his collage-style of filmmaking, Our Lady of the Sphere is inspired by the Tibetan Book of the Dead and features the "blending baroque images with Victorian-era image cut-outs, iconic space age symbols, various musical themes and noise effects, including animal sounds and buzzers."
Tarantella (1940), directed by Mary Ellen Bute, who was one of the pioneers of experimental animation. She produced over a dozen films between the 1930s and the '50s, which were some of the most widely-viewed films in underground film history as they screened at the world-famous Radio City Music Hall in NYC. Tarantella "features rich reds and blues that Bute uses to signify a lighter mood, while her syncopated spirals, shards, lines and squiggles dance exuberantly" to a piano score by Edwin Gershefsky.
Study of a River (1996), directed by Peter Hutton. The most recent experimental film added to the National Film Resistry is "a meditative examination of the winter cycle of the Hudson River over a two-year period, showing its environment, ships plying its waterways, ice floes, and the interaction of nature and civilization." For an excellent interview with Hutton, please read this one conducted by Cinemad's Mike Plante.
Below the full list of the 25 films added to the 2010 National Film Registry. In addition to the four experimental films, there are Hollywood blockbusters such as Airplane, The Exorcist, Saturday Night Fever, The Empire Strikes Back and The Pink Panther, as well as documentaries like Grey Gardens and Cry of Jazz, and more.
1. Airplane (1980)
2. All the President's Men (1976)
3. The Bargain (1914)
4. Cry of Jazz (1959)
5. Electronic Labyrinth: THX 1138 4EB (1967)
6. The Empire Strikes Back (1980)
7. The Exorcist (1973)
8. The Front Page (1931)
9. Grey Gardens (1976)
10. I Am Joaquin (1969)
11. It's a Gift (1934)
12. Let There Be Light (1946)
13. Lonesome (1928)
14. Make Way For Tomorrow (1937)
15. Malcolm X (1992)
16. McCabe and Mrs. Miller (1971)
17. Newark Athlete (1891)
18. Our Lady of the Sphere (1969)
19. The Pink Panther (1964)
20. Preservation of the Sign Language (1913)
21. Saturday Night Fever (1977)
22. Study of a River (1996)
23. Tarantella (1940)
24. A Tree Grows in Brooklyn (1945)
25. A Trip Down Market Street (1906)