Kenneth Anger: 1966 Screening Of His "Magick Lantern Cycle"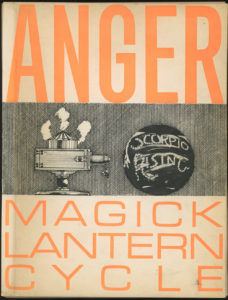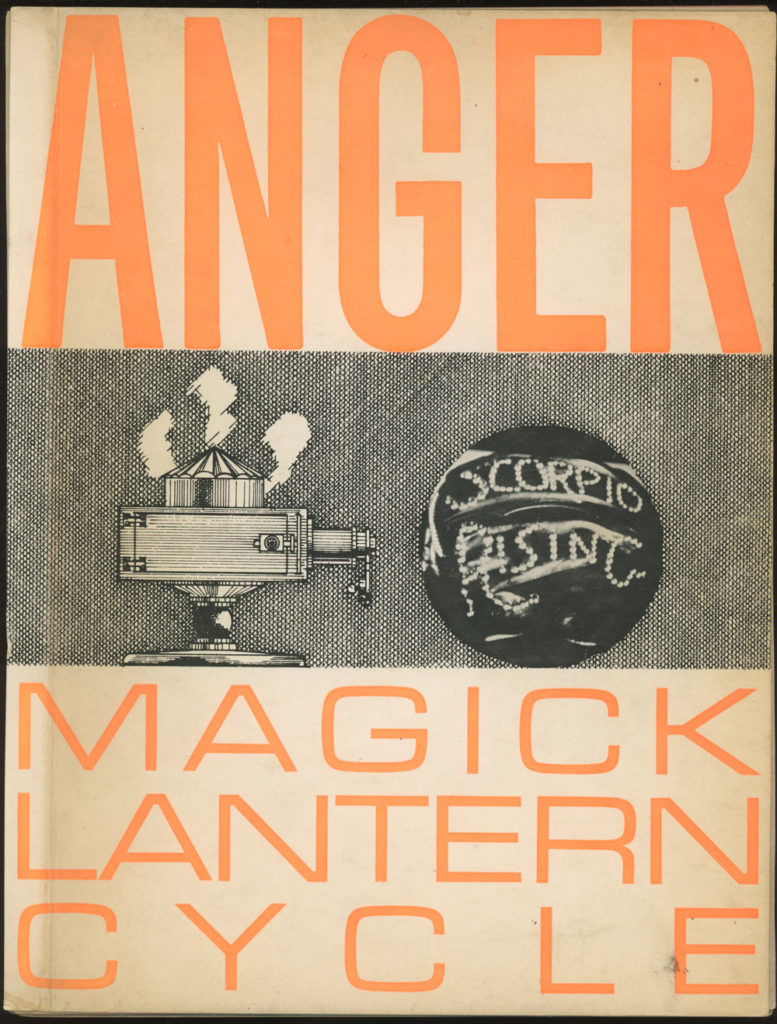 The Magic Lantern is a device that dates back to the 1600s — and possibly the 1400s — and was used to project static images. According to the modern day Magic Lantern Society, Danish mathematician Thomas Rasmussen Walgensten was the first person to use the term "Laterna Magica" in the mid-1600s to describe his image projection device. Magic lanterns were routinely used to put on "super-natural" shows, such as projecting images of ghosts onto smoke; and an illustration from 1420 shows a lantern-like device projecting an image of the devil.
In the early 1900s, occultist Aleister Crowley founded the religion Thelema and used the word "magick" to differentiate his occult rituals from the more common concept of performance "magic."
Marrying these two concepts together, avant-garde filmmaker Kenneth Anger has used the phrase "Magick Lantern Cycle" to collect his separate short films under a unifying connective umbrella.
The Underground Film Journal has been unable to uncover when Anger first used "Magick Lantern Cycle" as a collective rubric for his films, but in 1966 he hosted a screening called "Anger Magick Lantern Cycle" at the Film-makers' Cinematheque at 125 West 41st Street in New York City. An exact date of the screening is unknown, but it was presented as "A Special Presentation in celebration of The Equinox Spring 1966," which was on March 21 that year. Given the ritualistic nature of Anger's films, it is more than likely the screening was on that exact date.
The program for this event was designed by Anger himself and was not a traditional screening "booklet." Instead, it was a series of nine postcards held together in a plastic binder — three of the pages have text, while the other six are stills from some of the films screened.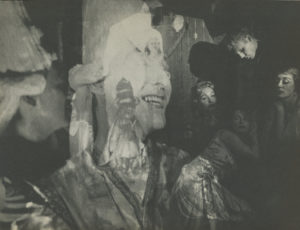 The program "cover" includes the title of the screening along with an illustration of a classic Magic Lantern presumably projecting an image of the studded title Scorpio Rising as seen in the opening of that film. This is followed by an information page on the screening, including location and the note about the Equinox. However, there is also a quote that reads "Follow me into the flower called nowhere." The source of this quote is unknown to the Journal, whether it originated with Anger himself or if it is perhaps a quote from Aleister Crowley.
While Anger has been making films since 1941 when he was a young teenager, he has pretty much disavowed his earliest work and has pulled those films from circulation. In this regard, he considers his 1947 film Fireworks as the beginning of his "Magick Lantern Cycle" and it is the earliest film that was included in this 1966 program.
The 1966 "Magick Lantern Cycle" lineup included, in screening order:
Anger Aquarian Arcanum (1966) (Prelude)
Kustom Kar Kommandos (1965-66) (Preview)
Fireworks (1947)
Eaux D'Artifice (1953)
(Brief Intermission)
Scorpio Rising (1964)
(Brief Intermission)
Inauguration of the Pleasure Dome (1966) (Sacred Mushroom Edition aka Lord Shiva's Dream)
(It is worth noting that, in addition to his pre-1947 films, Anger also had two other completed films he chose not to include in this "Cycle": The original Rabbit's Moon (1950) and the film fragment Puce Moment (1949).)
Of these films, Anger Aquarian Arcanum seems to be no longer in circulation either and was possibly made specifically for this program. In An Introduction to the American Underground Film, Sheldon Renan describes Anger Aquarian Arcanum as "a short sequence of magic symbols" and claims the film was completed in 1965.
Kustom Kar Kommandos, which was screened as a "preview" has never been actually completed. Anger began the film as his follow-up to his hit Scorpio Rising and was funded by a Ford Foundation grant. The program for "Anger Magick Lantern Cycle" includes a note that Anger was looking for completion funds for this film. He was hoping to raise $20,000 for optical printing and special effects.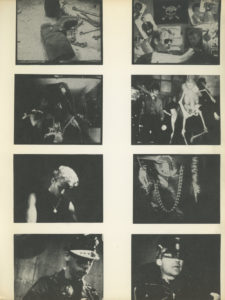 For Scorpio Rising, Anger gives a completion year of 1964, even though the film had at least one screening in 1963. The program also identifies the motorcycle rider who dies at the end of the film as Jim Powers ("Fallen Cyclist"); and credits Bill Dorfmann as "Brick Shit House."
The real centerpiece of "Anger Magick Lantern Cycle" seems to be the concluding new version of Inauguration of the Pleasure Dome, which Anger gives a completion year of 1966. According to P. Adams Sitney in Visionary Film, there have been at least four different versions of the film beginning with the first one in 1954. Sitney also gives a detailed analysis of the film at this specific screening, crediting the opening sequence as "one of Anger's finest cinematic achievements" and describing the film in a way to make it seem like the most Crowley-influenced out of all of Anger's work.
For this specific screening, the program also explicitly endorses using psychedelic drugs to "enhance" the viewing of Inauguration of the Pleasure Dome. Preceding Scorpio Rising, the Brief Intermission includes the note "Psychedelic researchers desirous to Turn On for Pleasure Dome should absorb their sugar cubes at this point." (Who provided the psychedelic-laced sugar cubes is unknown.)
Then, after Scorpio Rising, another Brief Intermission says that "Psychedelic researchers preparing for Pleasure Dome should remain seated during this intermission. The following film should, under ideal circumstances, be experienced in that Holy Trance called High."
The program also includes this information:
The films of Kenneth Anger are distributed by
Film-Makers' Co-operative
414 Park Avenue South, New York, N.Y.
Prints for private collectors available from
Robert Fraser Gallery
69 Duke Street London W1
[Program] Printed by Graphis Press Limited.
Lastly, the program included several postcards of black and white film stills from Anger's films, plus a portrait of Anger photographed by Charles Kessler. The Underground Film Journal is unable to reproduce all of the film stills, but in the below gallery you can see two large stills from Inauguration of the Pleasure Dome and a series of small stills from Scorpio Rising.
Copies of the "Anger Magick Lantern Cycle" program can be found online for purchase from used booksellers. Prices as of this writing range from about $700 to $800.
All of these films can be found on the DVD Kenneth Anger: The Complete Magick Lantern Cycle.
(Special thanks to Jaimz Asmundson and Jack Sargeant for help identifying the film stills.)