It's Good To Be Matthew Rankin
Embedded above is the short film Self-Portrait: M. Rankin directed by Canadian filmmaker Matthew Rankin. The film was produced, I'm gathering, as part of an initiative to spur the production of Canadian films on cell phones. The initiative is now dead, but the films and tutorials remain online.
In the film, a man is chastised for imitating Matthew Rankin and can only find forgiveness if he presents the real Rankin with the Socks of Pity. And the film, again I'm gathering, is in Farsi. It's a funny, absurd little flick. There's very little of Rankin's work online, so it was nice to stumble upon this.
Rankin hails originally from Winnipeg, which I'm constantly amazed by the amount of great underground filmmakers who come out of that city. Of course, Winnipeg's most famous filmmaking son is Guy Maddin — and he's referenced in the film above. My pal Clint Enns has expressed to me quite a few times that Winnipeg is a "small" town, but it's huge in filmmaking talent.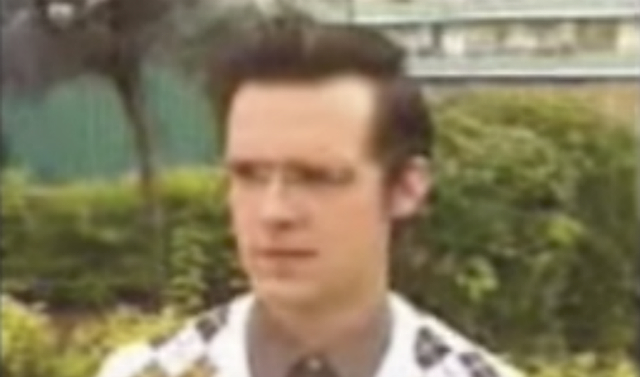 If you want some more info on Matthew Rankin, TwitchFilm ran a nice interview with him a few months ago conducted by Kier-La Janisse. Rankin was also a co-founder of the film collective known as l'Atelier-National du Manitoba, that from 2005 to 2008 produced experimental films on the history of Winnipeg, the most famous of which being Death By Popcorn: The Tragedy of the Winnipeg Jets. The experimental media journal Incite! has reprinted l'Atelier's manifesto and has published a history of the group by filmmaker Soloman Nagler.
If you're interested in keeping up with Winnipeg's film scene, then the blog Cineflyer is a must read.
And lastly, I rarely read much about using cell phones to shoot films, but if Rankin's Self-Portrait above turns you on, you should know that South African filmmaker Aryan Kaganof has shot the first feature film — and a great one at that — on a cell phone: SMS Sugar Man.