Happy 88th Birthday, Jonas Mekas!
If it's Christmas Eve, then it must be another birthday for the godfather of underground film, Jonas Mekas! He turns 88 today, having been born in the town of Semeniškiai, Lithuania on Dec. 24, 1922. To celebrate, please watch the above embedded excerpt from his classic film Walden, aka Diaries, Notes and Sketches, which comes courtesy of the distributor Re:Voir. They also sell the full version of the film.
This feels like an especially apropos film to embed today given the blustery, cold opening. However, about halfway through this excerpt, the wind and the chill eventually gives way to, like life, springtime and pretty girls.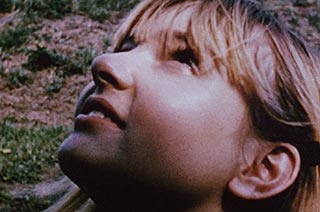 Walden was Mekas' first major compilation of his film diaries and covers the period of his life from 1964 to '68. Previously, he directed the fictional narrative Guns of the Trees and a film documenting a performance of the Living Theater's controversial play The Brig; as well as releasing short diary-like pieces, such as Notes on the Circus and Award Presentation to Andy Warhol.
Walden was completed in 1969, which was a big year for Mekas as he, along with Jerome Hill, P. Adams Sitney, Peter Kubelka and Stan Brakhage, came up with the idea to build what would eventually become the Anthology Film Archives. In preparation for the first "museum of film," a selection committee started putting together what they called the Essential Cinema Repertory, a collection of significant avant-garde and experimental films, plus some artistic mainstream films. Of course, Walden was included — although it was listed under its other name, Diaries, Notes and Sketches.
Mekas is still hard at it, too, continuing to add to and compile lengthy diary films, such as As I Was Moving Ahead Occasionally I Saw Brief Glimpses of Beauty. Plus, he posts up short videos regularly at his official website, which you must go read now. That's an order.