Filmmaker Vic Zimet And Fidget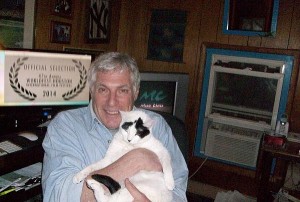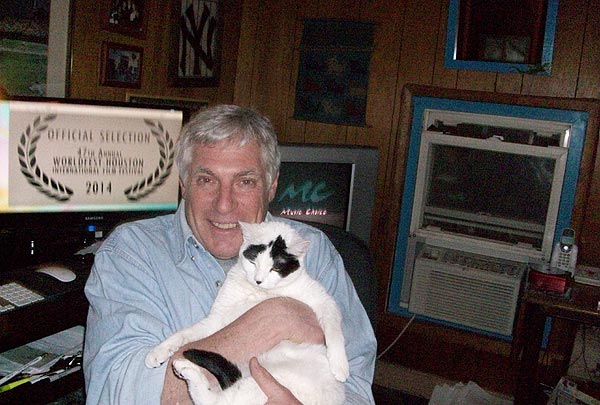 Vic Zimet says:
I like to screen my work for my cat Fidget. If she likes what I have done, she purrs. If she thinks it needs work, she hisses at the screen. Luckily, she gave my latest film, Everything Is Forever, 4 paws up. She thought it was purrfect!
Underground Film Journal says:
Vic Zimet is a real one-of-a-kind guy. His previous film, Random Lunacy: Videos From the Road Less Traveled — co-directed with his partner Stephanie Silber — is a genuine underground film hit. It's a must-see film that will stay with you for years afterward. If you haven't caught it yet, it's now available for streaming online through various services.
Vic's latest, Everything Is Forever, is a profile of international musical goodwill ambassador Nenad Bach that has been years in the making and will have it's world premiere at the 47th annual Worldfest–Houston International Film Festival this April.
Submit: If you're a filmmaker and you love your cat companion, please send us a photo of you with your kitty.