Filmmaker Mike Davis And The Girl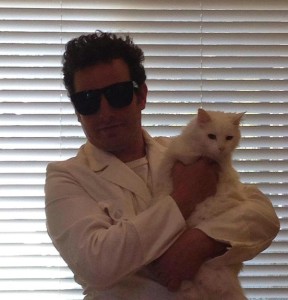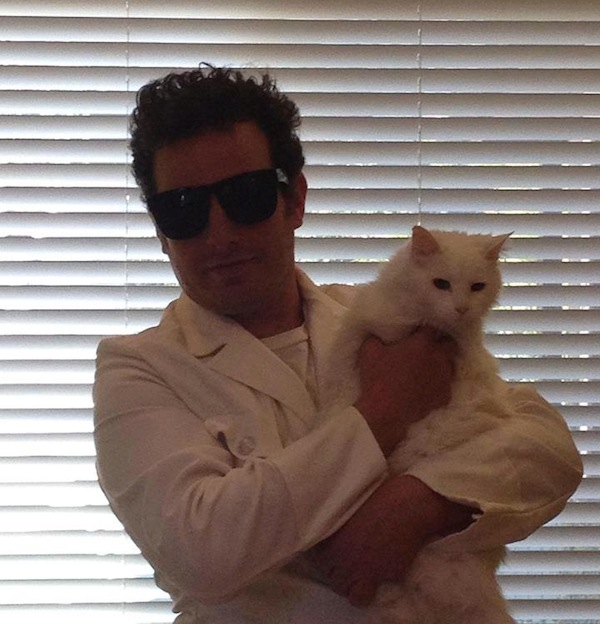 Filmmaker Mike Davis says:
Her name is "The Girl." She appeared on my roof one day in 1998 and has been my cat ever since.
My films include the Russ Meyer tribute Pervert!, and the recycled footage 'green' movies Sex Galaxy and President Wolfman, which is due out on VHS only May 24, 2014 through Wild Eye Releasing — with DVD and VOD release to follow.
I'm currently working on a World War 2 epic, my most outrageous movie yet.
Underground Film Journal says:
Please visit the websites for Mike's recycled movie company, Stag Films: Official Site | Facebook
Also, Sex Galaxy and President Wolfman are two of the funniest damn movies you'll ever see, recycled or otherwise!
(Click photo above to embiggen and to view more photos of filmmakers and their cats.)
(If you're a filmmaker and want to submit your own photo of you and your cat, please visit our Submission page.)