Film Man's Obscenity Conviction Reversed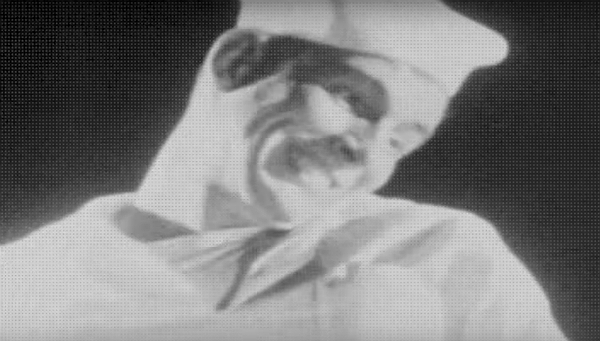 From the Los Angeles Times, February 28, 1959:
Conviction of Raymond Rohauer, 34, on the misdemeanor charge of exhibiting "obscene, indecent and immoral" motion pictures was reversed yesterday by the Appellate Department of Superior Court.
Rohauer was arrested Oct. 11, 1957, at a theater he was operating, 366 N La Cienga Blvd., following the showing of two films, "Fireworks" and "Voices." Police charged that the pictures dealt with homosexuality and one depicted a nude woman.
But in an opinion written by Judge Frank G. Swain and concurred in by Judge Edward T. Bishop the appellate court found that the films merely discussed sexual problems and that the showing of a disrobed woman was not in itself obscene. Judge Leon T. David dissented.
Rohauer was found guilty Feb. 20, 1958 and later was fined $250 and placed on three years' probation. He appealed through Atty. Stanley Fleishman. The conviction was recorded in Municipal Court.
Underground Film Journal notes: This was the first time a theater manager was arrested for screening a film by Kenneth Anger in Los Angeles, even if the article doesn't mention the filmmaker of Fireworks by name. Plus, based on the description in the article — a "homosexual" film with a nude woman — the other film screened was The Voices, a 1953 film by John E. Schmitz.

Also unnamed in the article is the theater that Rohauer was managing: It was the Coronet Theatre, which currently operates as the Largo at the Coronet.

The other arrest of a theater manager for screening a film by Kenneth Anger happened in 1964 over Scorpio Rising. That manager, Michael A. Getz, was also found guilty, but eventually had his conviction reversed, too. Judge Frank G. Swain was involved in both reversals.

The Journal was unable to locate any previous articles about Rohauer's arrest and conviction.

Fireworks can be found on Fantomas's DVD restoration of Anger's work; while Schmitz's The Voices can be found on Kino International's Avant-Garde 3: Experimental Cinema 1922 — 1954. Rohauer provided the films for Kino's Avant-Garde compilation series.