Film-Makers' Cooperative: The First Films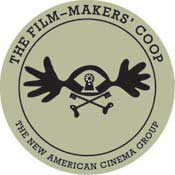 In a letter dated June 1, 1962, the newly formed Film-Makers' Cooperative offered their first list of films that were available to rent. Fourteen filmmakers were represented.
The need to form a cooperative distribution center for what were then called "independent filmmakers" was made in a series of meetings in the autumn of 1960. The meetings were organized by Jonas Mekas and Lew Allen; and included New York City-based filmmakers such as Robert Frank, Shirley Clarke, Adolfas Mekas, Ben Carruthers, Peter Bogdanovich and others. These informal meetings would eventually coalesce into the formation of the New American Cinema Group.
On September 30, 1960, Jonas Mekas presented The First Statement of the New American Cinema Group manifesto. One of the items in the manifesto stated that filmmaker Emile de Antonio was entrusted with the task of forming the distribution center, although there's no record of de Antonio's actual involvement beyond that.
The distribution center's formation became a controversial issue that exploded in a January 7, 1961 meeting of the Group. Amos Vogel already had been distributing films through his organization Cinema 16, but for whatever reason had rejected Stan Brakhage's 1958 film Anticipation of the Night. Those who opposed Vogel believed that a cooperative should accept any and every film submitted to it for distribution.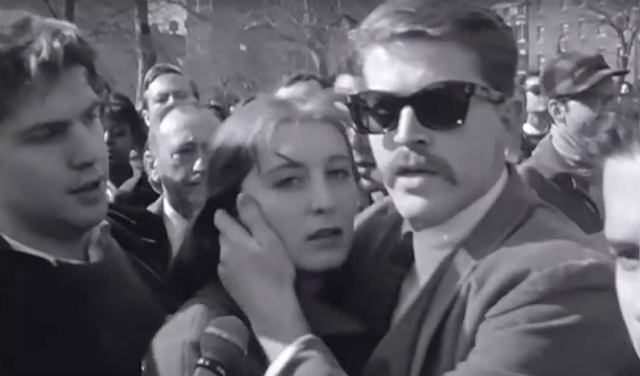 As of this writing, it is not known exactly why the formation of the Film-makers' Cooperative took nearly two years to happen from those initial meetings in 1960. Nor is it known who wrote and why they sent out the June 1, 1962 letter in advance of the publication of the Cooperative's first catalogue. The letter does state that the catalogue would be published shortly.
Below is the list of films offered in the 1962 letter in order, along with each film's rental price. Of special note: Stan Brakhage is listed as "Stanley" in the letter and Vernon Zimmerman's name and films were handwritten on the letter seen by the Underground Film Journal; while all the other films and filmmakers were typewritten.
List of films:
Pull My Daisy, dir. Robert Frank and Alfred Leslie, ask for rates
Sin of Jesus, dir. Robert Frank, ask for rates
Guns of the Trees, dir. Jonas Mekas, ask for rates
Sunday, dir. Dan Drasin, ask for rates (Watch Online)
Journey Alone, dir. Philip and Michael Burton, $10
Swain, dir. Gregory Markopoulos, $20
OP. 5, dir. Lloyd M. Williams, $5
The Flower Thief, dir. Ron Rice, ask for rates
Films by Stanley Brakhage:
Anticipation of the Night, $35
Daybreak and Whiteye, $8
In Between, $8
Wedlock House, $8
Window Water Baby Moving, $10
Films by Joseph Marzano:
Trilogy (Chageover; Return; Lovelost), $15
You and I, $8
Films by Marie Menken:
Eye Music in Red Major, $4
Arabesque for Kenneth Anger, $4
Bagatelle for Willard Maas, $5
Sidewalk, $5
Mood Mondrian, $7
Notebook, $10
Films by Dick Preston:
Conversation in Limbo, $7
Illumination One, $4
Manifesto, ask for rates
Films by Vernon Zimmerman:
To L.A. With Lust, $15
Lemon Hearts, $15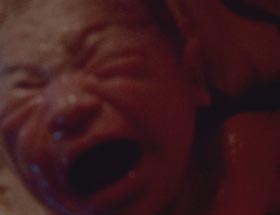 As of this writing, it is not known how soon after the June 1962 letter was sent out that the first full Film-Makers' Cooperative catalog was published. The actual catalog does not include a publication date on it.
While the catalog is too long to list all of the films included in it in this article, below is a list of all the filmmakers who were represented. An introductory page to the catalog suggests to potential renters that they should only program films for one filmmaker per screening.
In that vein, the catalog is organized primarily by each filmmaker having their films listed on a single page — sometimes on two pages or half a page depending on how many films each filmmaker has; along with a "Miscellaneous" section with filmmakers with only one or two films. Plus, the last page has a brief section on international filmmakers. Filmmakers are not listed alphabetically; nor do they appear to be in any discernible order. (Any odd spellings are directly copied from the catalog.)
Also interestingly, the catalog lists films that are rentable through the Cooperative and through other organizations, such as Vogel's Cinema 16 and Raymond Rohauer's Society of Cinema Arts in Los Angeles. One of the Cooperative's initial tenets was to not bind filmmakers to exclusive distribution through one company.
List of catalog filmmakers:
Marie Menken
Ron Rice
Vernon Zimmerman
Robert Frank
Alfred Leslie
Stanley Brakhage
Michael and Philip Burton
Kenneth Jacobs
Kirk Smallman and DeeDee Halleck
Gregory J. Markopoulos
Herbert Danska
Rudolph Burckhardt
Jonas Mekas
Lloyd Michael Williams
Joseph Marzano
Stan VanderBeek
Misc. filmmakers:
Michael Putnam
Bhob Stewart
Ray Wisniewski
Bob Chatterton
Dan Drasin
International filmmakers:
Leroy McLucas (Cuba)
Nestor Almendros (Cuba)
Menakhem Shuval (Israel)