Dalton Gang Press And Underground Film Press Present Hunting Season: The Original Screenplay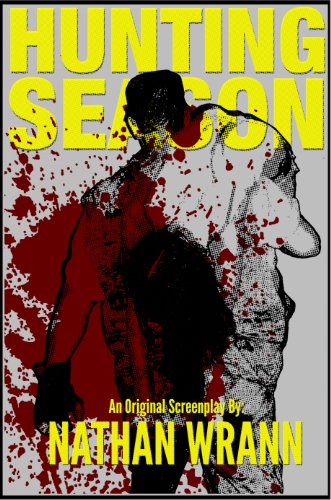 Publishing companies Dalton Gang Press and Underground Film Press are proud to announce the co-release of Hunting Season: The Original Screenplay, the original shooting script written by Nathan Wrann that was produced as the hit indie horror movie in 2007. Both the screenplay and the feature-length film are available on Amazon.
The published screenplay includes the full shooting script, plus several additional scenes that didn't make it into the finished film, including an alternate opening, and production notes by Wrann who directed the movie based on his own screenplay.
Hunting Season: The Original Screenplay follows a group of teenage friends who head out into the woods for a weekend of drinking and partying, but run afoul of a pair of vicious, sadistic hunters who attack the kids in an onslaught of raw, brutal violence.
Dalton Gang Press has previously published several successful novels, such as young adult paranormal thriller Dark Matter Heart and the sci-fi horror book Europa. Underground Film Press has recently begun publishing the screenplays of hit indie films, such as Altamont Now and The Proper Care & Feeding of an American Messiah. So, the two companies joining forces to release Hunting Season makes a perfect match.
While Hunting Season: The Original Screenplay is currently only available for Amazon's Kindle, it will soon be released for Barnes & Noble's Nook.
Watch the trailer for Hunting Season, the film: