Christina McPhee: Food Is Power
Embedded above is the video Tesserae-Yellow Tahiti Substation Foods 4 Less by artist Christina McPhee in which images of power stations and supermarkets blend together, yet are also separated by chain-link fences. Although fragments of a natural world can be glimpsed, there is nothing truly natural here, not even the food displayed on the shelves.
McPhee is a multidisciplinary artist interested in exploring modern landscapes and turns "topologic site explorations" into new, poetic visual formations. She works in video, photo and drawing to sketch out how humans are creating a new environment that displaces the one that exists in the natural world.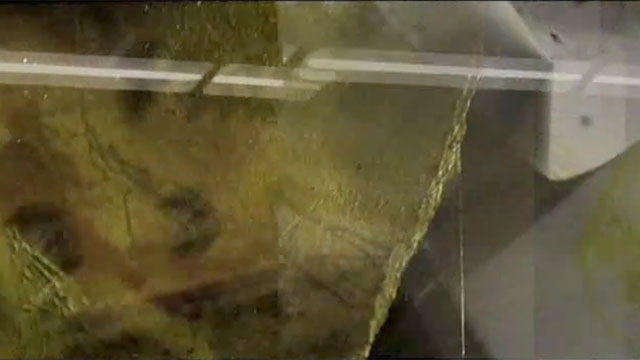 I really dig the analogy in this particular video between both electrical power and food. Both things provide energy for humans, one externally and one internally. If you notice listening to the video, the incessant electrical hum from a power generator rumbles underneath the indoor and the outdoor images, both creating the power/food analogy and suggesting that the food is very far from its natural source. Even our food has become as artificial as the power we generate. Nothing about the food in that supermarket seems appealing or appetizing at all.
McPhee has lots more videos on her Vimeo channel to watch. Or, visit her official website to see her other types of art and to read more on her methods and goals.