Calls For Entry: Mono No Aware, Ann Arbor, Du Nouveau Cinema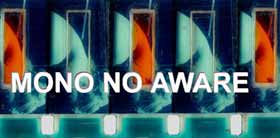 An interesting mix of experimental media festivals are now looking for submissions. One is for 2011, one is for 2012 and one has extended their deadline. Here they are:
MONO NO AWARE
Mono No Aware is the annual Brooklyn experimental fest that is devoted solely to expanded cinema performances. All accepted projects must be projected on film and be designed to be a never-repeated, once-in-a-lifetime experience for the audience.
These can include spoken word performances conducted alongside film screenings, multiple projection projects, experimental live music accompaniment, Magic Lantern slideshows, live film manipulation or anything else applicants want to conceive of.
If you're not familiar with what the expanded cinema experience is all about, please check out last year's performance lineup to get a better idea.
And one thing that Mono No Aware is stressing is that they want their festival to be open to anybody, not just strictly filmmakers. If you have an idea to project something and you've never made a film before, that shouldn't stop you from submitting your idea and then executing it at the event.
The 5th annual Mono No Aware event will be held on Dec. 3 in Brooklyn, NY. There is only one deadline and no fee to submit:
Final Deadline
Nov. 9
To submit, please visit the official Mono No Aware website.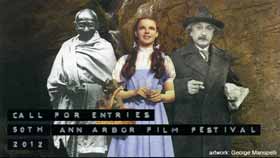 ANN ARBOR FILM FESTIVAL
The Ann Arbor Film Festival is the world's longest running avant-garde and experimental film festival and, in 2012, they will be celebrating their 50th year! That's an astounding achievement. The festival will run on March 27 to April 1.
If your film is accepted, not only will you be a part of this history-making event, but the AAFF is an Academy Award qualifying festival for short films and the fest gives out at least $18,000 in prizes to select filmmakers.
AAFF screens a ton of short films, feature-length experimental films, special cinematic presentations and more. To get a sense of what types of films they screen, please check out last' year's AAFF lineup.
There are three deadlines:
Early Deadline:
Aug. 15
$30 short films
$40 features
Official Deadline:
Oct. 3
$40 short films
$50 features
Late Deadline:
Nov. 3
$50 short films
$60 features
Please visit the AAFF submission page to submit.
FESTIVAL DU NOUVEAU CINÉMA: FNC LAB
This is an update to a previous Call for Entries. Montreal's Festival du nouveau cinéma has extended their deadline until July 15, so there's a couple more days to get your films in for their 40th annual event to be held on Oct. 12-23.
The overall festival is a massive event, but for underground and experimental filmmakers, the FNC Lab is devoted to you. Here's the mission statement for this part of the fest:
Wide-ranging works of experimentation at the crossroads of cinema, visual arts and new technology. A laboratory that pushes beyond traditional narrative and aesthetic forms in a program spanning films, installations, performances and transmedia projects.
Late Deadline
July 15
$40
Please visit the Festival du nouveau cinema's submission page to submit.