Boston Cinematheque: The Films of Bruce Baillie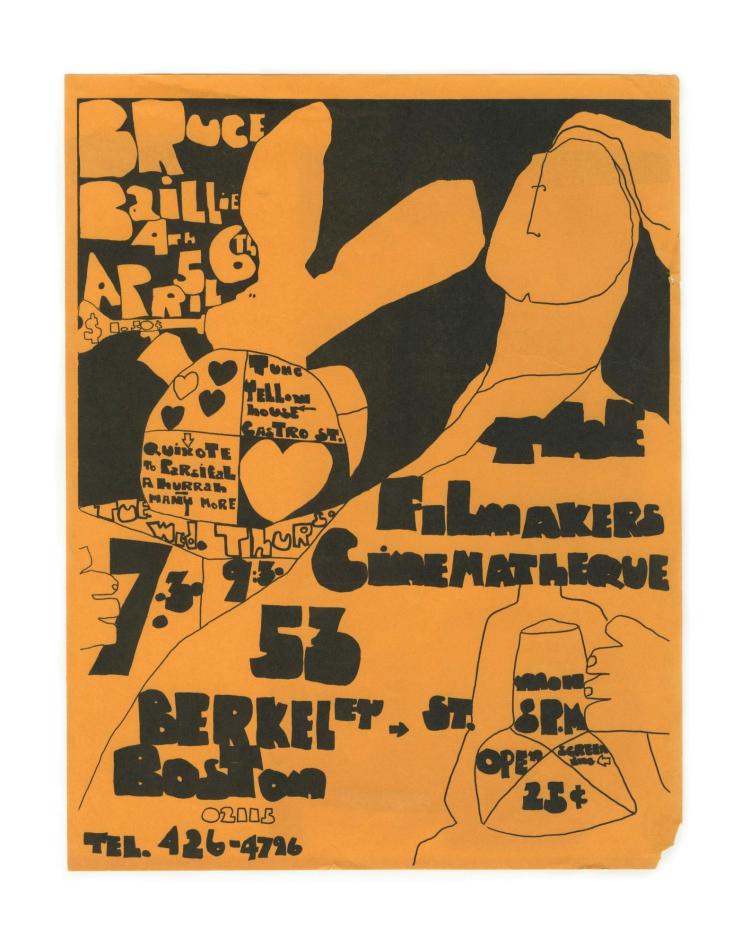 A poster promoting the screening of films by Bruce Baillie — Tung, Yellow Horse, Castro Street, Quixote, To Parsifal and A Hurrah for Soldiers — at the Boston Film-makers' Cinematheque on April 4-6, 1967. You can also watch Quixote here.
To read more, please visit Boston Film-Makers' Cinematheque 1966-67: The Posters.