Being Michael Madsen At Raindance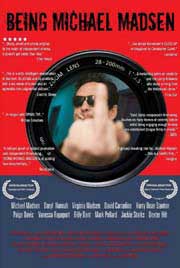 Michael Mongillo, the co-founder of the New Haven Underground Film Festival, is also a filmmaker himself and his latest project, the documentary Being Michael Madsen is going to have it's World Premiere at the Raindance Film Festival in London on Friday, Sept. 28th at 7:00 p.m. Raindance has an eclectic mix of indie films, from the real obscure to features that have already been released in the States, e.g. Crazy Love, Day Watch and The Hottest State.
The Underground Film Journal hopes the premiere goes great for Mongillo and if you're going to be at Raindance, you can get more info from the festival's official site. Congrats, Michael and everyone from the film!