Austin Underground Film Festival Screening: For Love & Stacie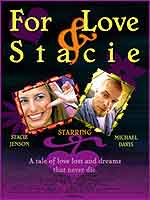 The Austin Underground Film Festival presents a special encore screening of For Love & Stacie, in which filmmaker Michael Davis tries to make a movie for his ex-girlfriend in a pathetic attempt to win her back.
The screening will be held on Tuesday, August 29th at 7:00 p.m. at the historic Alamo Drafthouse Cinema, where they serve you dinner while you watch the film. Following the screening will be a Q&A with the director.
UPDATE: Read the For Love & Stacie review on the Underground Film Journal!