American Arab Nabs International Distribution Deal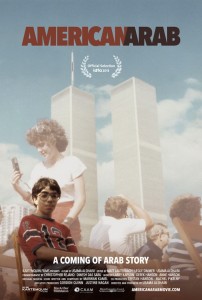 American Arab, the new documentary by Iraqi-Amaerican filmmaker Usama Alshaibi, has secured international distribution by Cargo Film & Releasing following the film's debut at the International Documentary Film Festival Amsterdam (IDFA) last month.
The recipient of Chicago-based Kartemquin Film's first Diversity Fellowship, American Arab is an autobiographical and cultural look at Arab identity in the U.S. in a post-9/11 world. Prior to its official release, the film will be making the festival rounds in the U.S. and around the world in 2014.
Previously working completely independently, Alshaibi has said of his collaboration with Kartemquin:
It was a nice union. You know, I was concerned that my voice or my vision as a filmmaker would be lost within the Kartemquin universe, but actually it was the opposite. I was encouraged to find my voice and make my own– and it was very much my own– film.
You can read more about Alshaibi's experience making the film in an interview on the Kartemquin website.
Watch the American Arab documentary trailer: